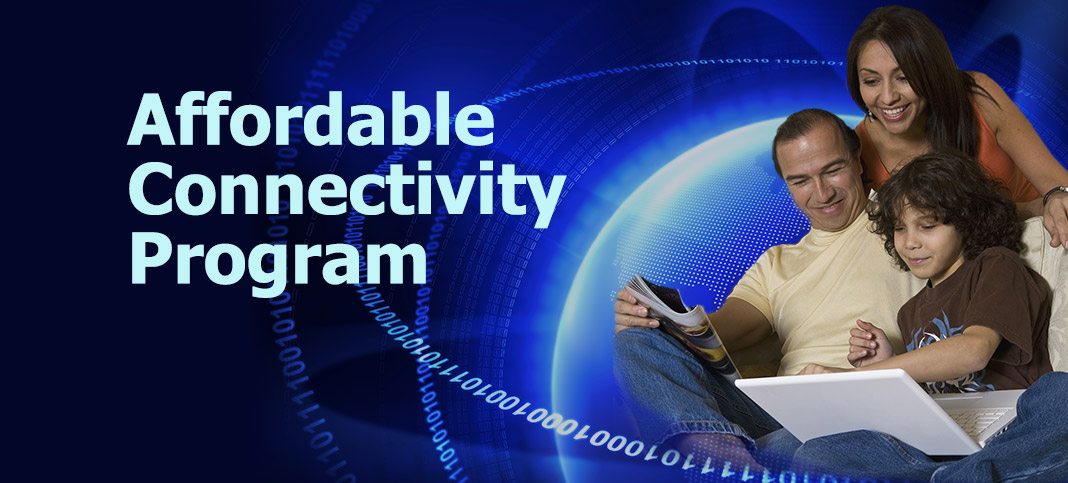 The Affordable Connectivity Program (ACP) needs you!
Community anchors (like libraries!) are needed to support the rollout of the Affordable Connectivity Program (ACP). The Affordable Connectivity Program is an FCC benefit program that helps ensure that households can afford the broadband they need for work, school, healthcare and more.
Full information about the ACP is here https://www.fcc.gov/acp, but here's a quick look at how it can help your residents:
The benefit provides a discount of up to $30 per month toward internet service for eligible households and up to $75 per month for households on qualifying Tribal lands. Eligible households can also receive a one-time discount of up to $100 to purchase a laptop, desktop computer, or tablet from participating providers if they contribute more than $10 and less than $50 toward the purchase price.

A household is eligible for the Affordable Connectivity Program if the household income is at or below 200% of the Federal Poverty Guidelines, or if a member of the household meets other criteria like SNAP Medicaid, Federal Public Housing Assistance, SSI, WIC, or Lifeline. Visit the ACP website for a complete list.
How you can help:
Become an outreach partner. You can enroll here (scroll down): https://www.fcc.gov/acp

Learn how to help applicants apply successfully. Become a certified trainer through LearnACP, a new course (2/8/23) developed by Education Superhighway.

Get the word out. The ACP has print flyers, handouts, fact sheets and more that they will mail to your library. They also have social media and PSAs. You can find everything in the ACP toolkit.

Enrollment is online. Since many of the targeted audience will not have internet at home, libraries have an important role in helping people sign up via public computers in libraries.