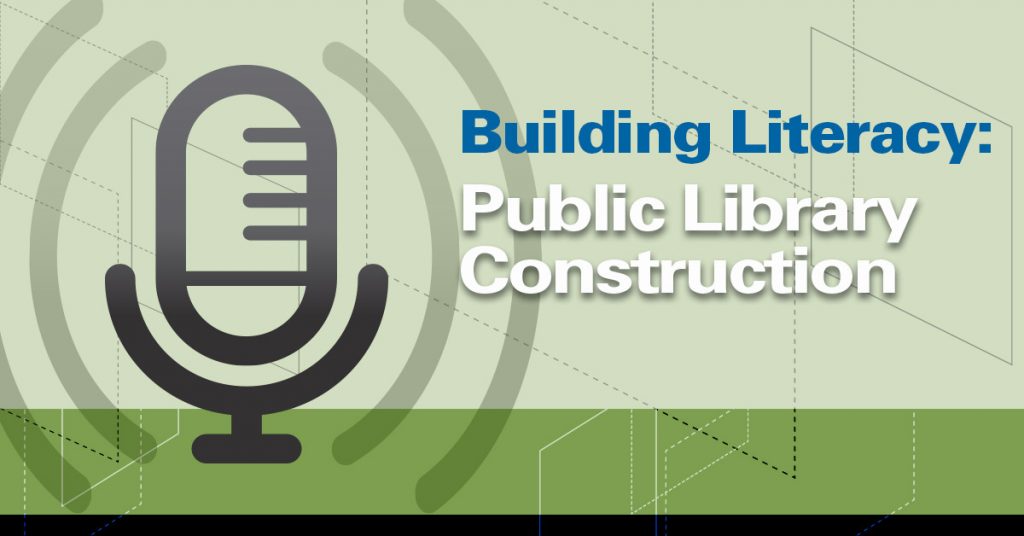 By Andrea Bunker, Library Building Specialist at the MBLC
Have you ever wondered if you're allowed to advocate for your public library's building project as a public employee, trustee, foundation member, or friend of the library? In what capacity? To what extent? 
Have you been kept awake at night pondering whether fundraising for a ballot campaign about a library building project is treated the same as fundraising for the actual construction of the library building? 
Are you contemplating using the library's staff copier to print out "Say yes to our library!" leaflets?
If the answer is yes, then tune into Building Literacy's newest episode, "Campaign Finance Law and Advocacy", and get answers to these frequently asked questions and more in this conversation with the Office of Campaign and Political Finance's Communications and Education Director, Jason Tait. We also consult the State Ethics Commission's Advisory 11-1 on Public Employee Political Activity from March 2011, which remains the most current on the subject. While Jason describes in detail the work of OCPF, it is important to note that the State Ethics Commission in Massachusetts may have differing opinions on the general activities we discuss. We recommend you contact both agencies (or the equivalent in your State if you reside outside of Massachusetts) with specific questions or scenarios, because even the best intentions could be seen as violations in the eyes of the law. 
As always, if you have any questions, comments, or suggestions for future episode topics, please email me at Andrea.Bunker@mass.gov. ​