Major League Baseball was set to open its season today, but it has been delayed as a result of the Covid-19 crisis. Even though the players won't be taking the field, you can still get your baseball fix today through your Massachusetts library!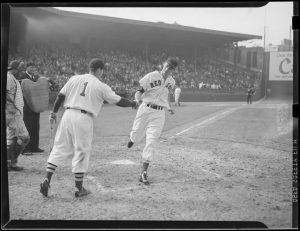 The Digital Commonwealth has an extensive collection of historic baseball photos taken by legendary Boston photographer Leslie Jones.  Jones took photographs of the Red Sox and the Boston Braves throughout the mid twentieth-century, and captured many visiting players as well including Jackie Robinson. There is also baseball artwork, photos of the UMass Amherst baseball team, and other historic photos of the game being played in and around New England.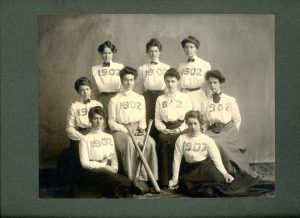 Baseball is not only a game, it is the inspiration for numerous books, available at your fingertips through the Massachusetts eBook program LEA. New  titles include Evie Drake Starts Over by Linda Holmes, a love story about "a woman who has lost her husband and a major league pitcher who's lost his game," The Resisters by Gish Jen, a story about a dystopian future where society is divided and baseball allows one young girl to cross that divide, and The Cactus League by Emily Nemens which "unravels the tightly connected web of people behind a seemingly linear game." Classic baseball books available through LEA include Wait Till Next Year by Doris Kearns Goodwin, The Natural by Bernard Malamud, and Ball Four by Jim Bouton. Get started with LEA today by borrowing a book about baseball.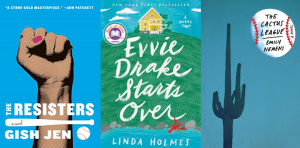 Filmmaker Ken Burns has allowed PBS to stream his renowned nine part documentary "Baseball" for free on its website. The documentary starts at the very origins of the game in the nineteenth-century and follows it up to the present day highlighting the unique aspects of the game and the personalities that have made it the nation's pastime. The documentary is streaming for a limited time on the PBS website.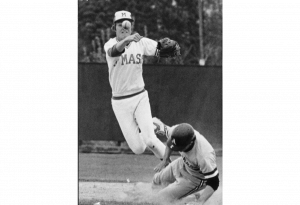 Even though the umps won't be yelling "play ball!" today, we can at least indulge in some photographs, books, and movies to hold us over until the baseball season officially begins.