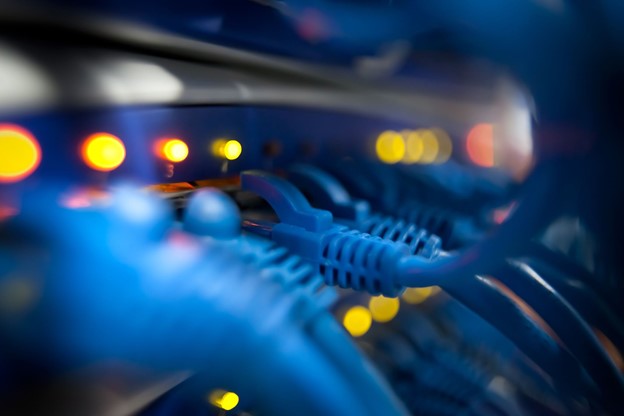 Seven Massachusetts public libraries have been awarded Municipal Cybersecurity Awareness grants from the state to "help local government to improve overall cybersecurity posture through end-user training, evaluation and threat simulation." The program is overseen by the Executive Office of Technology Services and Security (EOTTS) and the Office of Municipal and School Technology (OMST).
Each municipality that receives the grant trains staff to recognize and thwart cyber-attacks to keep library and municipal infrastructure safe. In total, 121 staff across the Commonwealth will be trained.
"Last fall, we were very excited to discover that this grant program is available not just to municipalities and schools, but also directly to libraries and even to the automated resource sharing networks.", commented MBLC's Paul Kissman, Library Information Systems Specialist.  "Libraries are recognizing that they must take proactive measures to reduce the risk of, and be prepared to recover from, a cyber-attack.  Along with resources provided by MassCyberCenter, especially the 'Minimum Baseline of Cybersecurity for Municipalities,' libraries can begin to get a handle what otherwise might feel like an overwhelming task."
The Forbes Library in Northampton is training 20 members of its staff. Director Lisa Downing says, "We are participating because cybersecurity risks are not a matter of if but when," adding that the library is "requiring all of our regular staff to complete 2 assessments and 4 assignments."
The assignments take about an hour to complete, and the assessments take an additional five to ten minutes. Forbes is asking the staff to complete one assignment a month and will offer meetings for staff to talk about cybersecurity in relation to the library and to ask any questions they may have. As an incentive for the training, all staff that participate are being entered into a drawing for a gift card. Downing says, "We are already hearing from staff that they have a better understanding of the risks and best practices which makes not only our employees safer from attack but also our library, our patrons, and our network."
For more information about the Municipal Cybersecurity Awareness Grant Program, visit the EOTTS website.