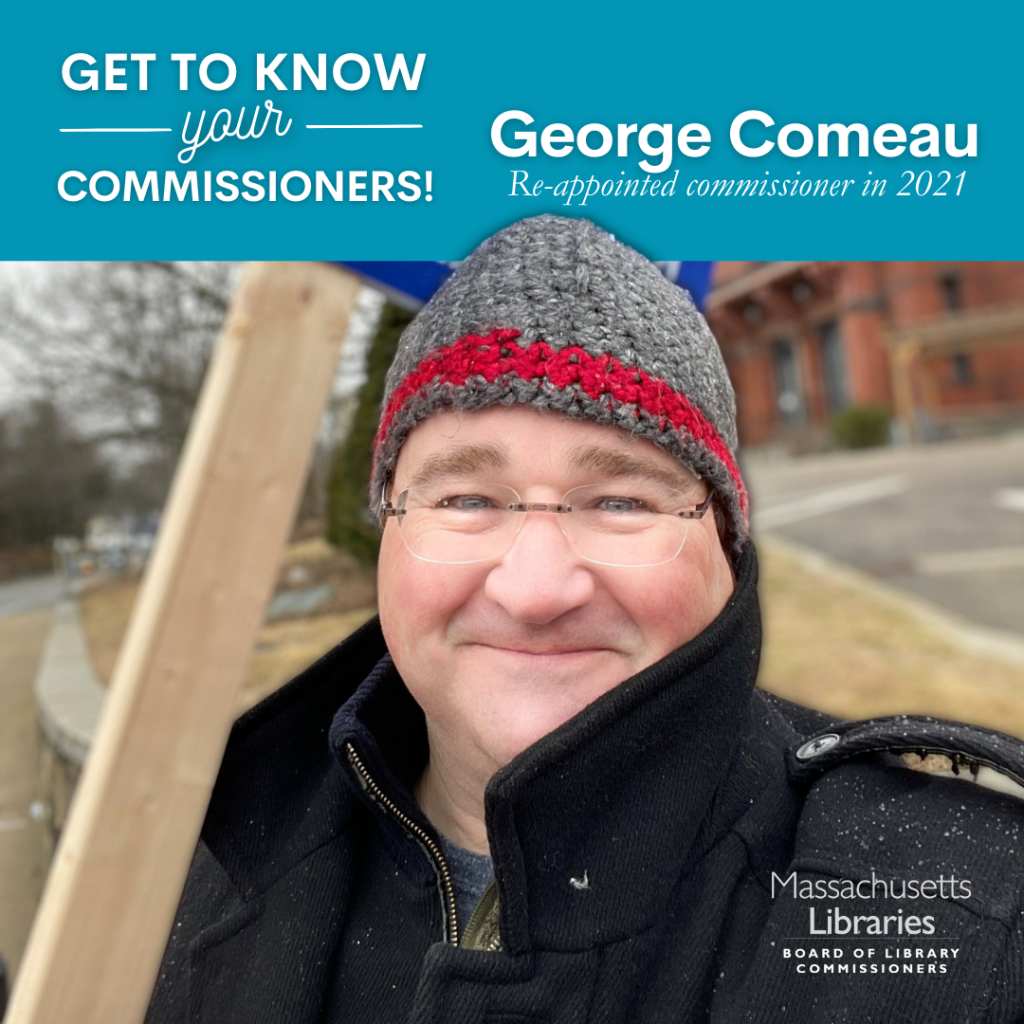 What is your favorite thing about being a commissioner?
I love traveling the Commonwealth and seeing the richness of the collections and offerings at public libraries. I once held an original draft of "Stopping By the Woods" by Robert Frost – and it was in the archives at the Jones Library in Amherst, Massachusetts. This was transcendent for me, and something I will never forget. You can walk into almost any public library and experience a world beyond the imagination. Knowing that librarians are at the core of knowledge and helping unlock questions – it is a power that I appreciate the most about these institutions and speaks to the highest of democratic ideals.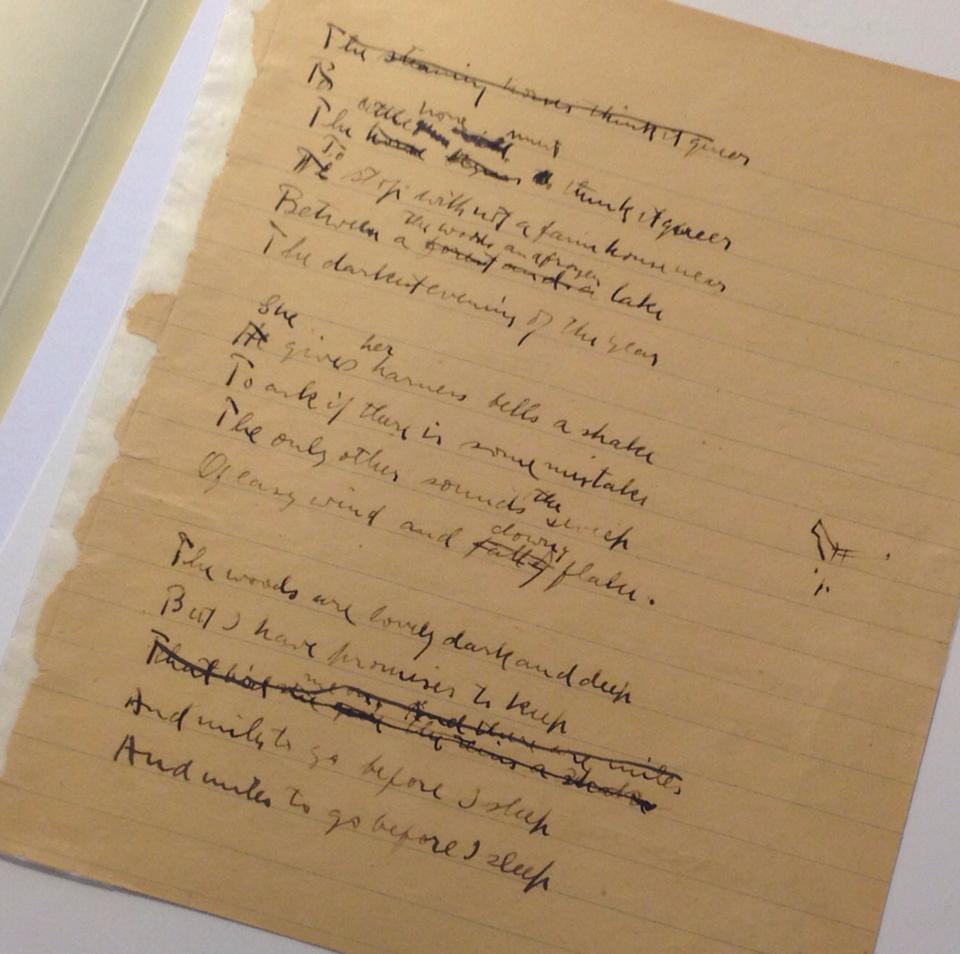 A photo of the original draft of Stopping by the Woods" that Commissioner Comeau shared. From a note he wrote in 2014: 'Today I got to behold the original Robert Frost poem, Stopping By Woods. Plus an original manuscript of A Further Range. Interestingly, the person before me that photographed the poem was Annie Leibovitz.' "
What do you love about your local library?
I love the staff, the patrons, the special collections, and the fact that we have been opening minds for such a long time.
What do you like to do when you're not being a commissioner?
I keep bees. I preserve old buildings. I travel. I produce large events and help market Downtown Boston as a destination. I also write historical essays. My favorite activity though is hiking with friends and spending time in the solitude of the woods – just like Robert Frost!!
What books have inspired you? *or* What book changed your life?
For sure… Endurance – the story of Shackleton's voyage. Also, The Prophet by Kahlil Gibran is a book that has spoken to me in each stage of my life thus far. Every few years, I will turn to that book for new reflections upon my own life and where I am going.
What are you reading right now?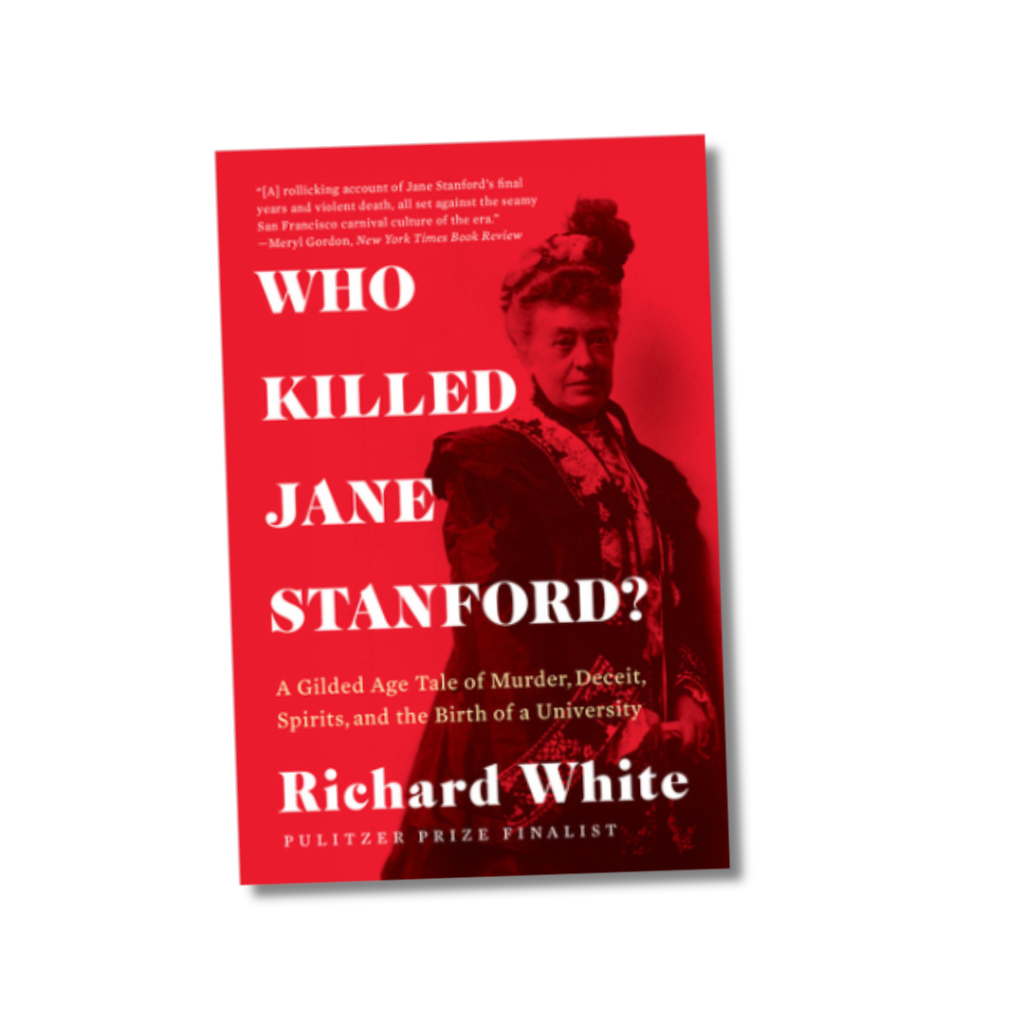 Ah, the NYT recommended a true crime book called Who Killed Jane Stanford and I recently wrote about Leland Stanford and a fabulous racehorse he sold and was stabled in my hometown (Canton, MA). So, the book is on my iPhone courtesy of Libby and it is a real digital page-burner.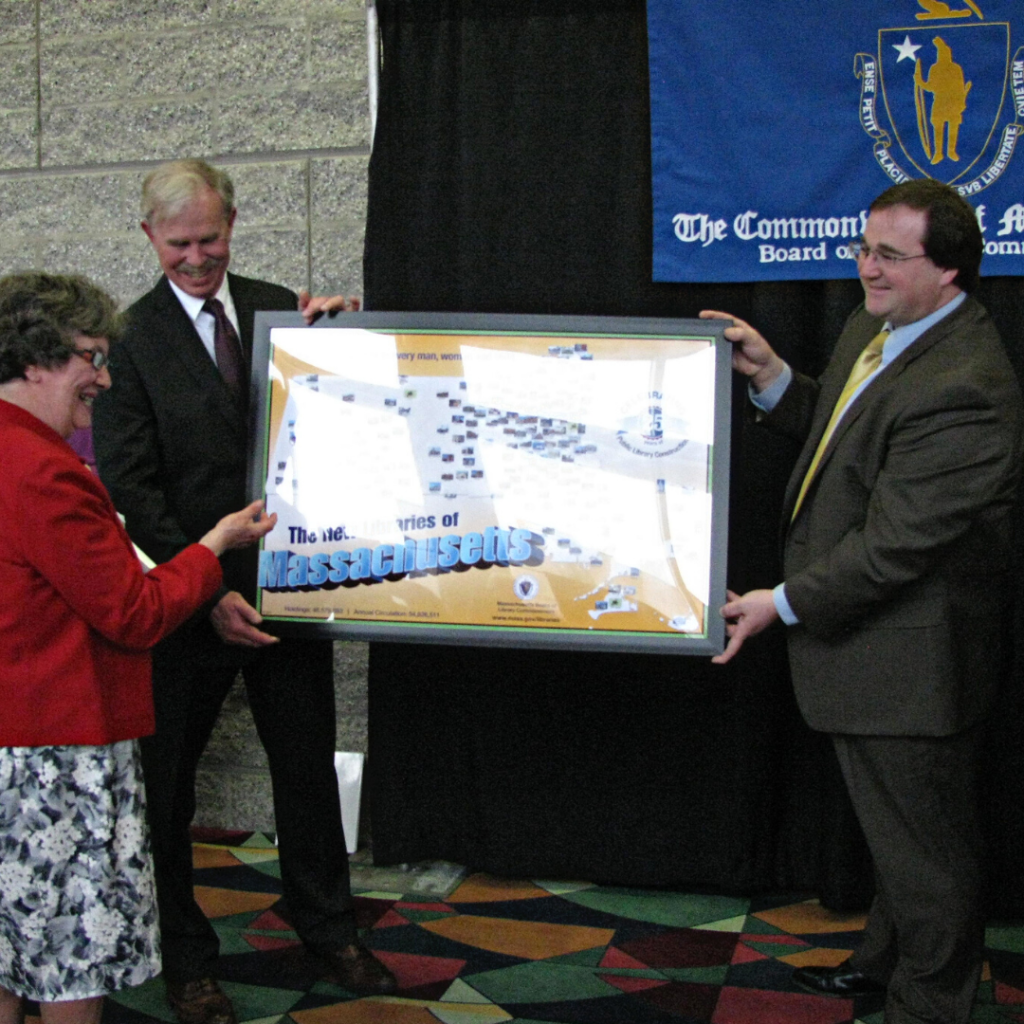 Former MBLC Director Robert Maier and Commissioner Comeau present Patience Jackson with a commemorative map of the 177 successful construction projects in 2013.