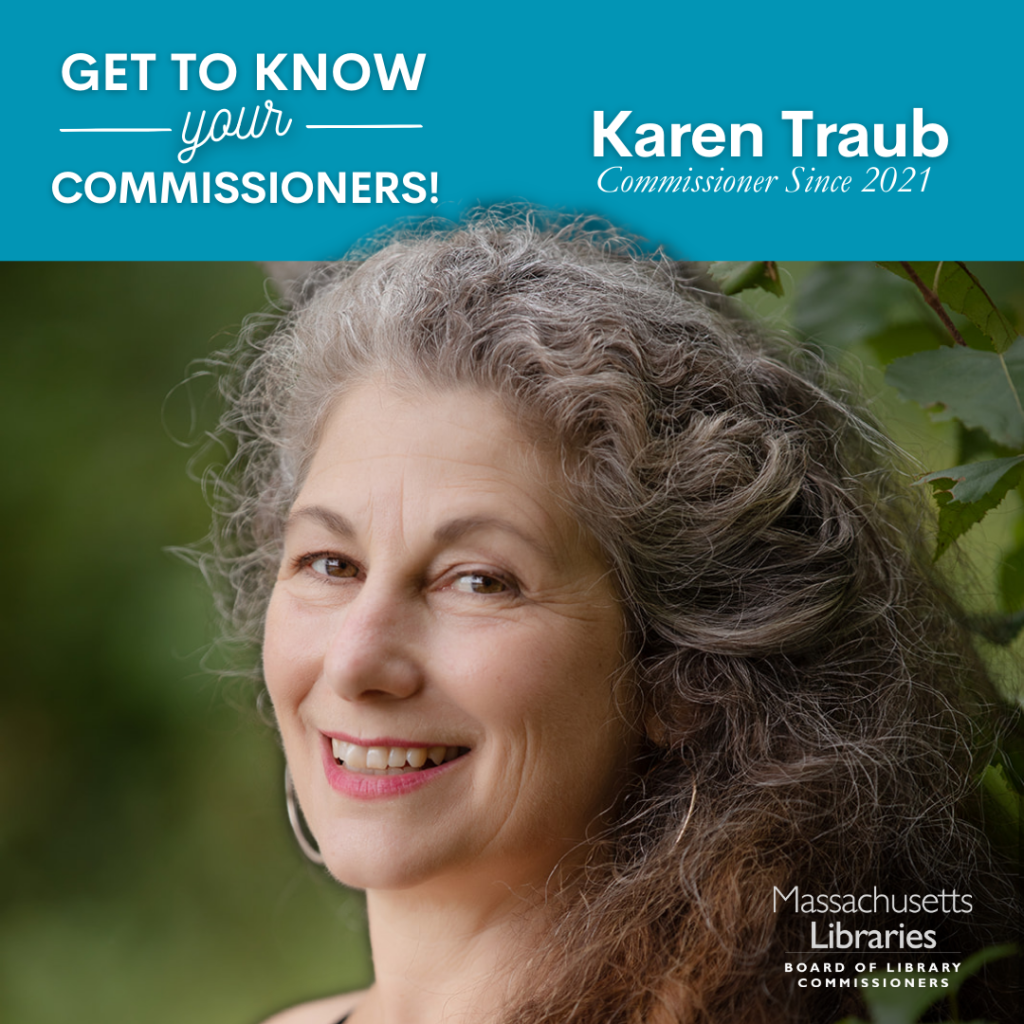 What is your favorite thing about being a commissioner?
I love visiting libraries throughout the Commonwealth and hearing the many ways they serve their communities with materials, programs and events. I'm proud to live in Massachusetts, a longtime leader in the nation when it comes to libraries.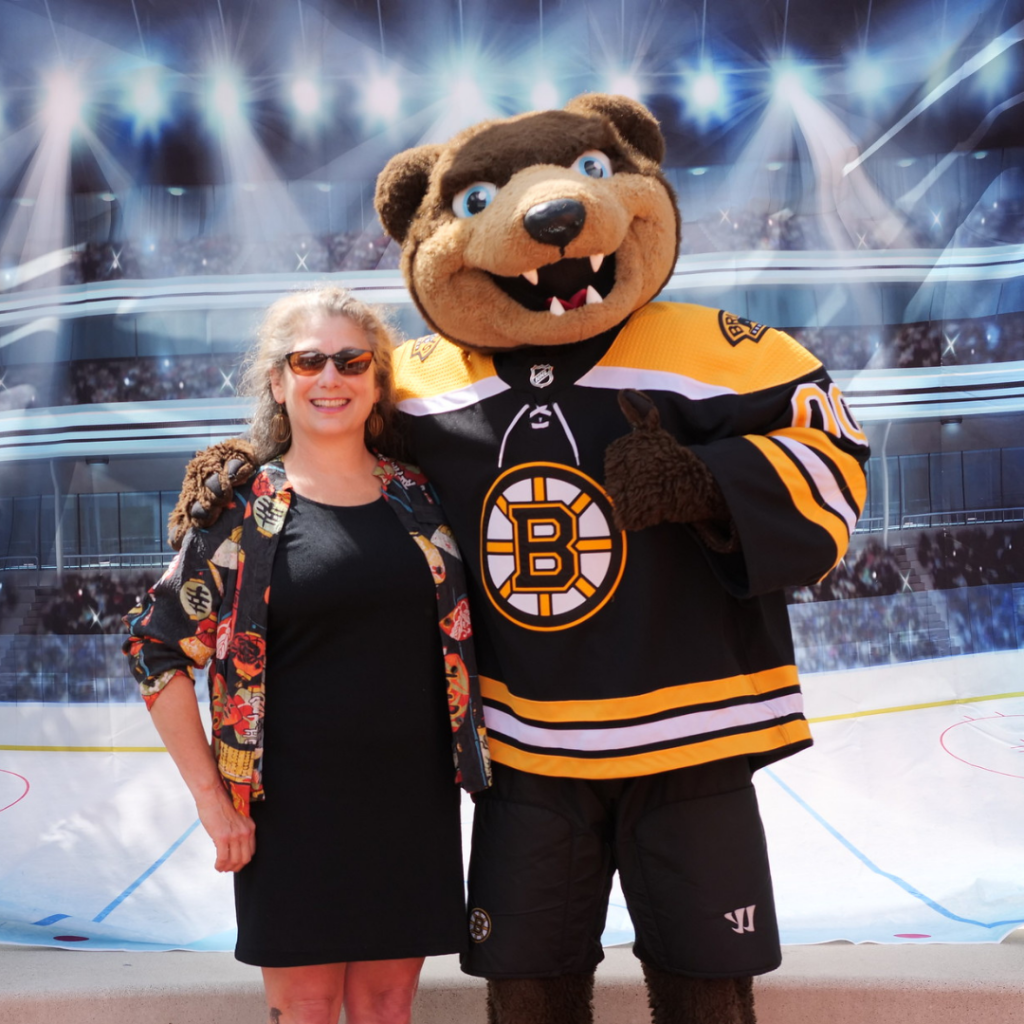 Commissioner Traub & Blades at East Forest Park in 2022.
What do you love about your local library?
The MN Spear library in Shutesbury is one of three jewel-box libraries designed by 19th century architect Roswell Putnam. In spite of the fact that it is a tiny, one room cottage with no running water, it magically offers access to millions of books and digital content including eBooks, audiobooks and movies that I can enjoy from home or on the road.
What do you like to do when you're not being a commissioner?
I enjoy my work as an acupressurist and my hobbies of hiking the Quabbin woods, historical research, and reenactment, and performing with the Crescent Dancers Middle Eastern Belly Dance troupe.
What books have inspired you? *or* What book changed your life?
When I was a tween, reading the biographies of Helen Keller and Annie Sullivan transported me from the safety of my loving home to the horror of a 19th century poorhouse, showed how words can bring light to the darkness, and made me believe it's possible to overcome challenges to create a meaningful life.
As an adult, my mind was blown by Layne Redmond's book "When the Drummers were Women; a Spiritual History of Rhythm." I didn't know drumming used to be a part of women's spiritual practice, that history is biased by the fact it was written by the conquerors, and that there was an ancient Egyptian goddess of libraries. I now have a tattoo of Seshat on my right leg.
What are you reading right now?
I'm reading "Cleopatra: a Life" by Stacy Shiffer (hardcover) and "Rachel to the Rescue" by Elinor Lipman (audio on the Libby app).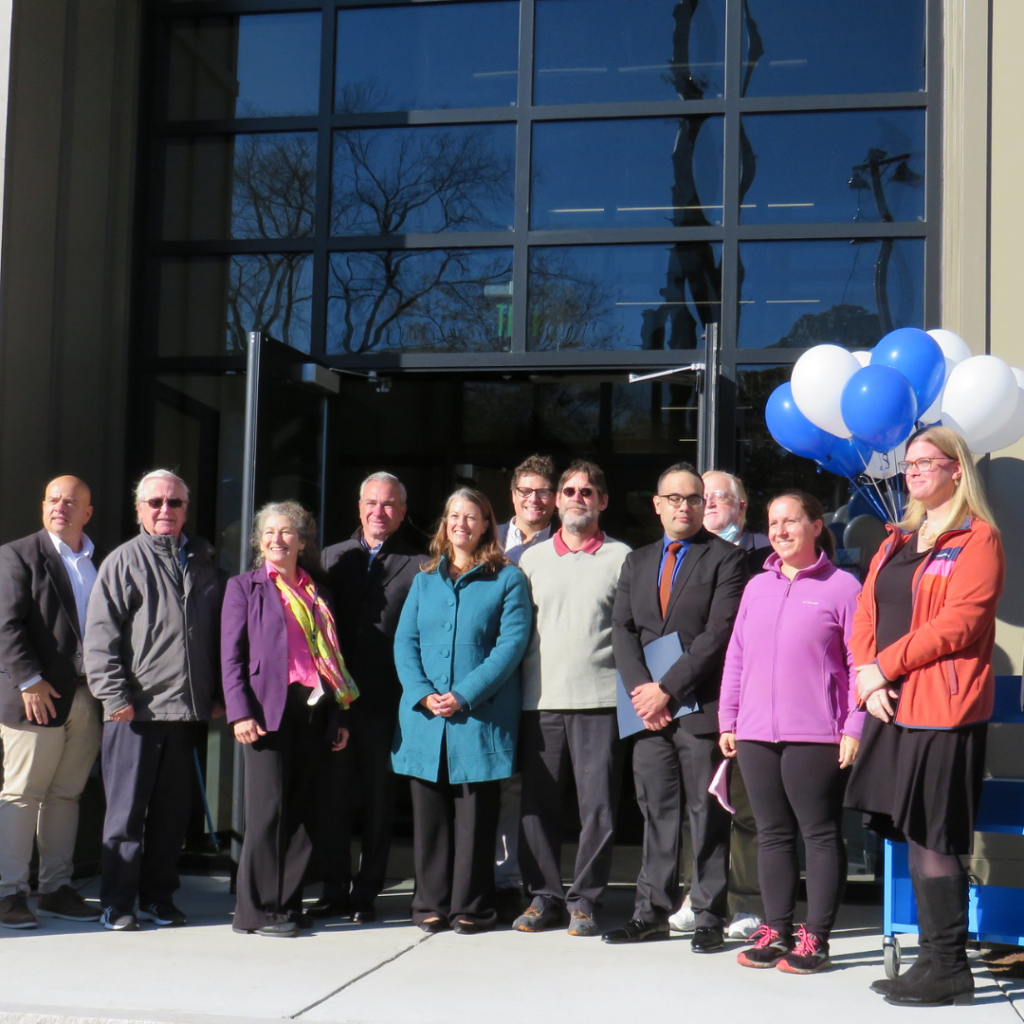 Commissioner Traub at the Grand Opening of Reuben Hoar Library in Littleton in 2021.