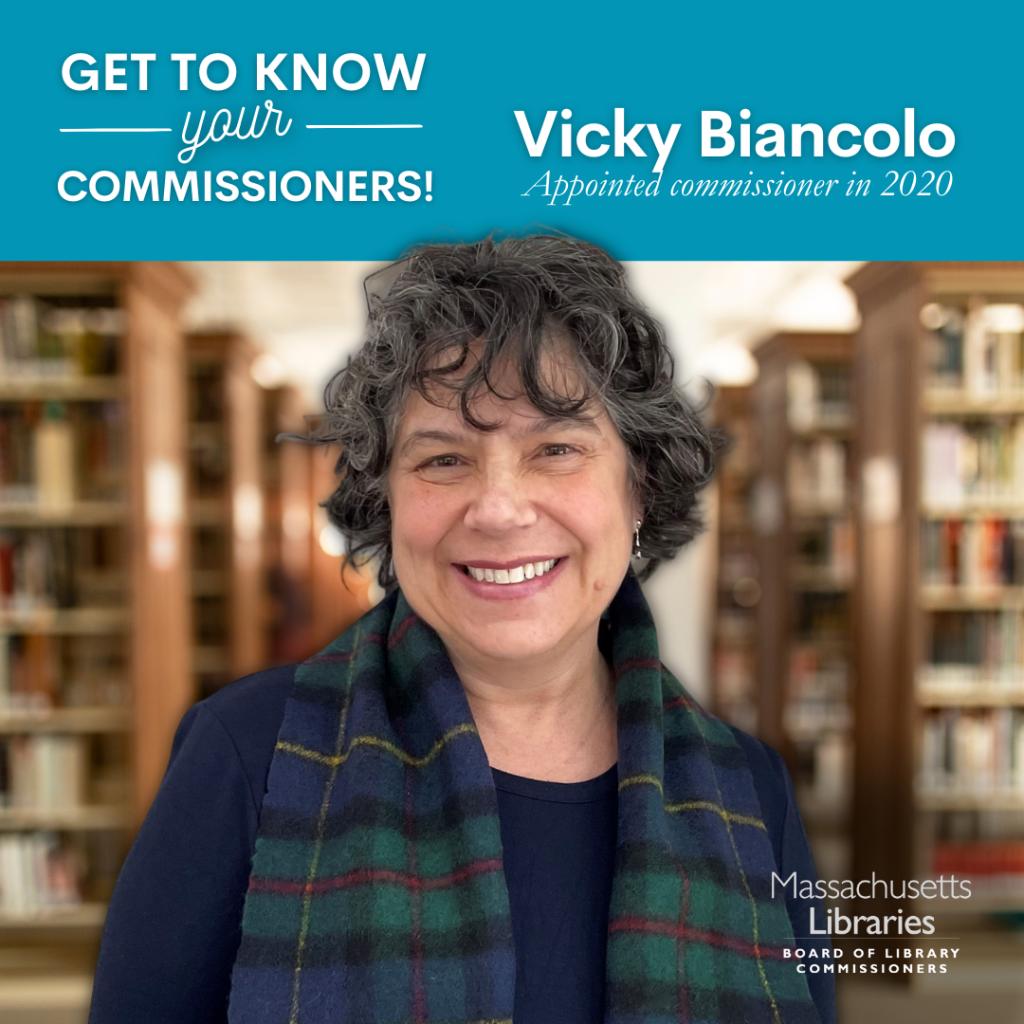 What is your favorite thing about being a commissioner?
I particularly enjoy visiting libraries and getting inspired by the professionalism, creativity, thoughtfulness, and care I see in libraries across Massachusetts. I also appreciate being part of important conversations that affect library services for so many.
What do you love about your local library?
I have lived in Massachusetts for most of my life, and I have loved all of my local public libraries, from the tiny reading library in Richmond to Worcester's large, beautifully updated modern library. I love browsing the stacks, finding a comfortable chair, and tasting many different genres, authors, and subjects. I particularly appreciate that libraries are often the only indoor gathering spaces in a community where people are not required to purchase anything!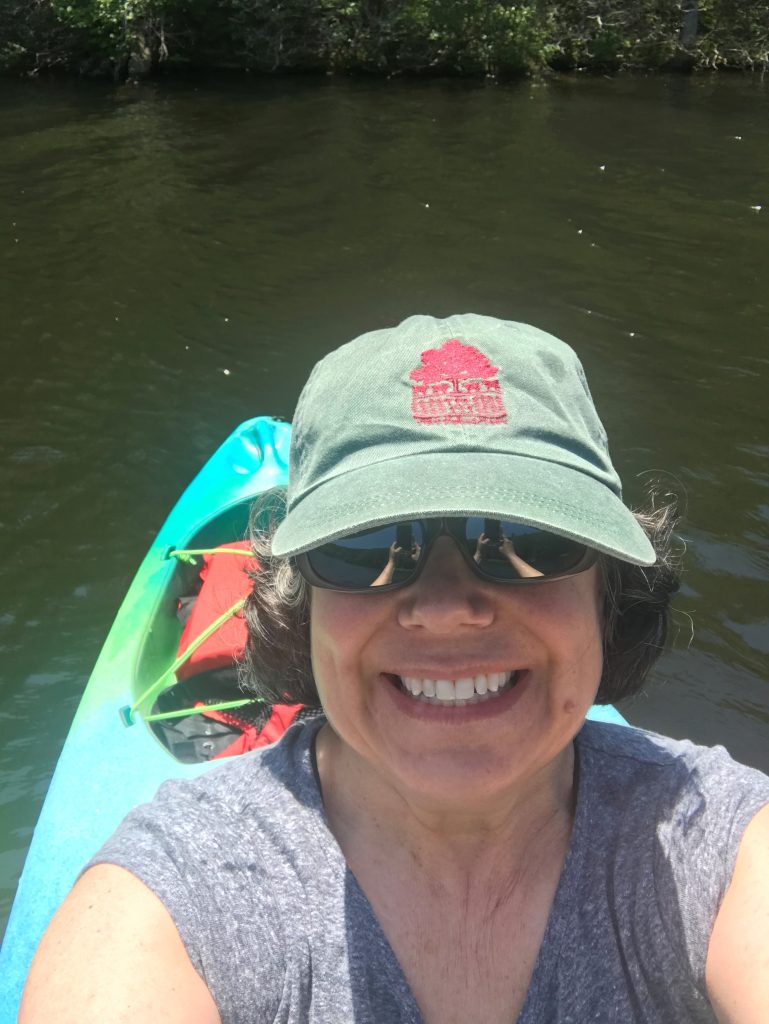 What do you like to do when you're not being a commissioner?
I work full time as the Director of Library Services at Worcester Academy. In my free time I love to travel, hike, kayak, read, and watch movies with my family.
What books have inspired you? *or* What book changed your life?
In high school I was introduced to Jane Austen, which started a life-long love affair with Regency-era drama. It was the first time I realized that people's hopes, wishes, and challenges of the past were pretty similar to those of today, and thereby made literature–and history–come alive for me.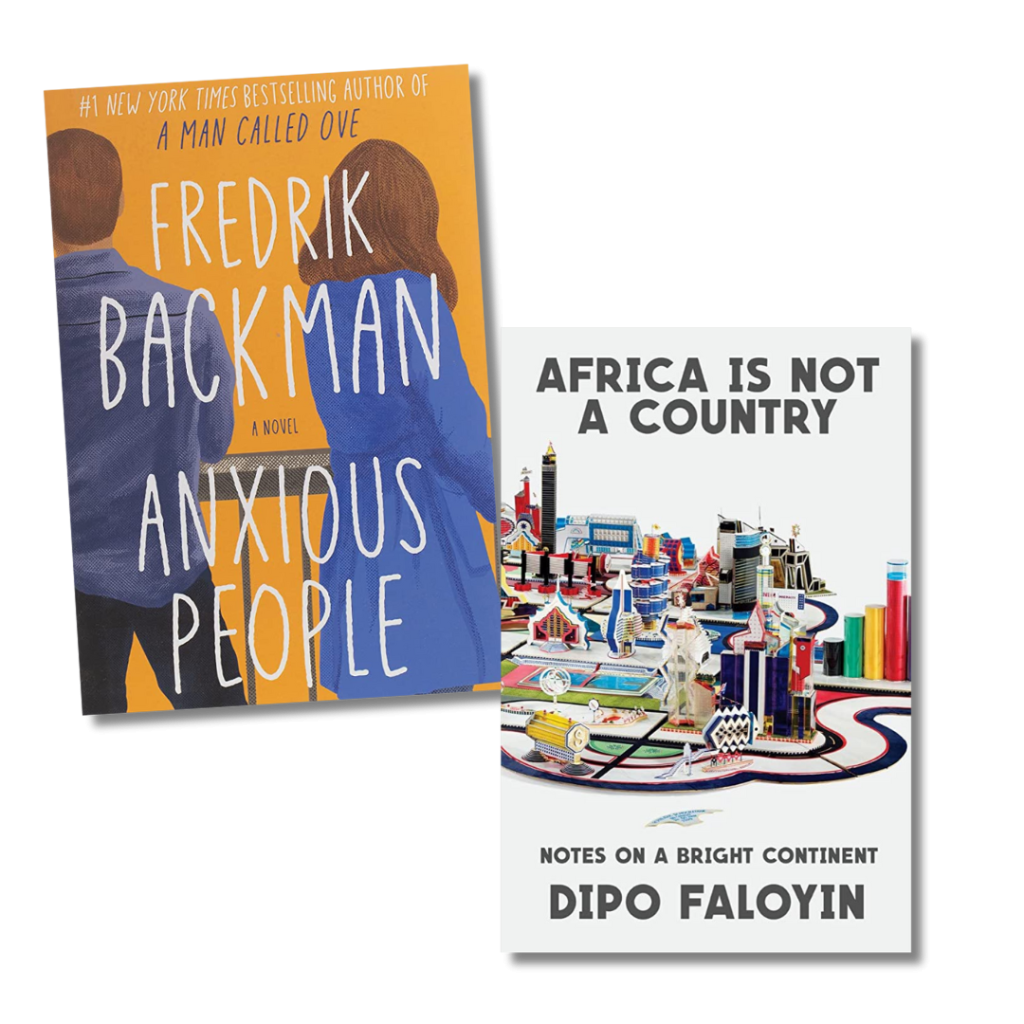 What are you reading right now?
I tend to have two books going at the same time, one fiction and one nonfiction. At the moment I am reading Anxious People by Fredrik Backman and Africa Is Not a Country: Notes on a Bright Continent by Dipo Faloyin.