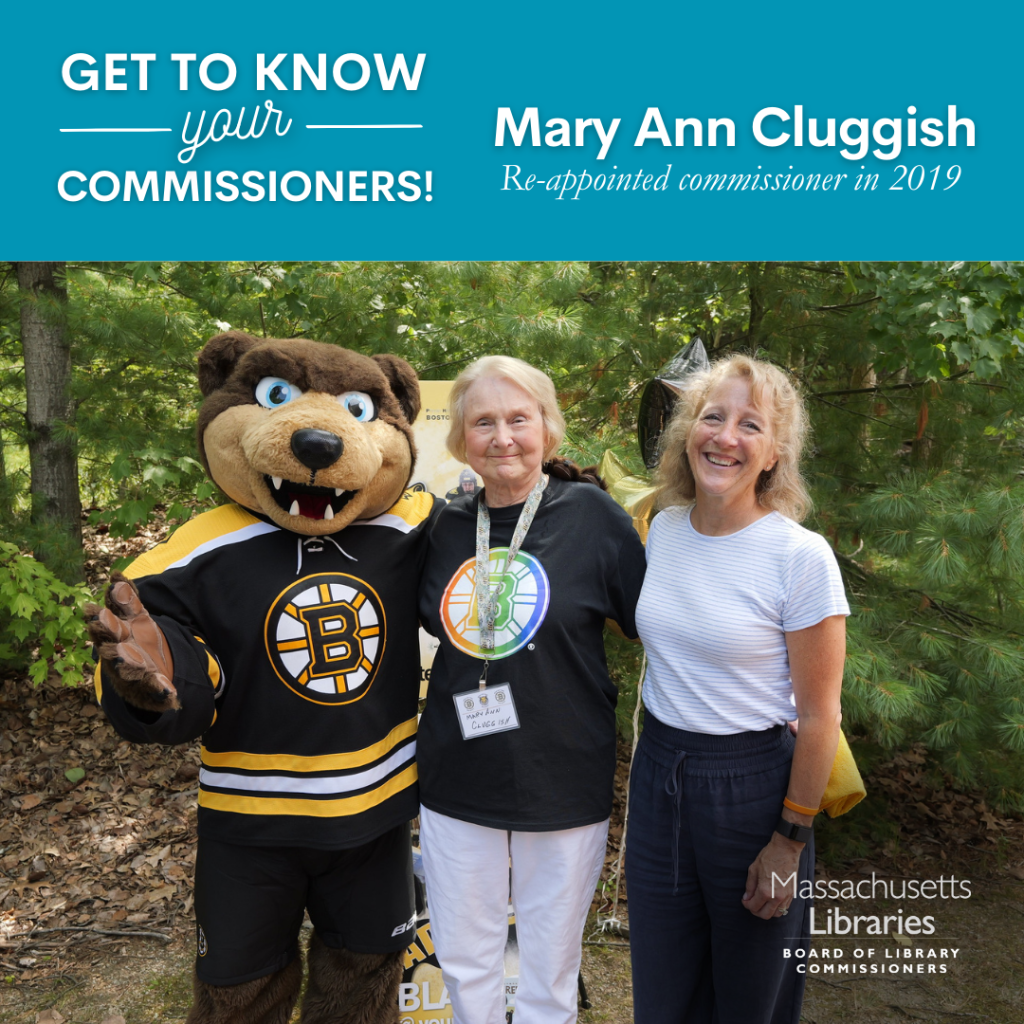 (Commissioner Cluggish in the center of Blades and Lauren Baker at a summer reading event at Tyngsboro Public Library in 2022 .)
What is your favorite thing about being a commissioner?
Since this is my last year on the MBLC, it seems a bit odd to be introducing myself, but here goes. Just being on the MBLC and participating in events is interesting and fun. But speaking at Groundbreakings and Library Dedications is an honor and brings a special satisfaction. MBLC Summer Reading Events are simply delightful and again, a satisfying activity in helping to generate interest in reading in young children. It has been an honor to represent the MBLC at Legislative Breakfasts, meet Legislators, and advocate for Libraries. I enjoyed served as Chair for a couple of terms and certainly enjoyed the Executive Board.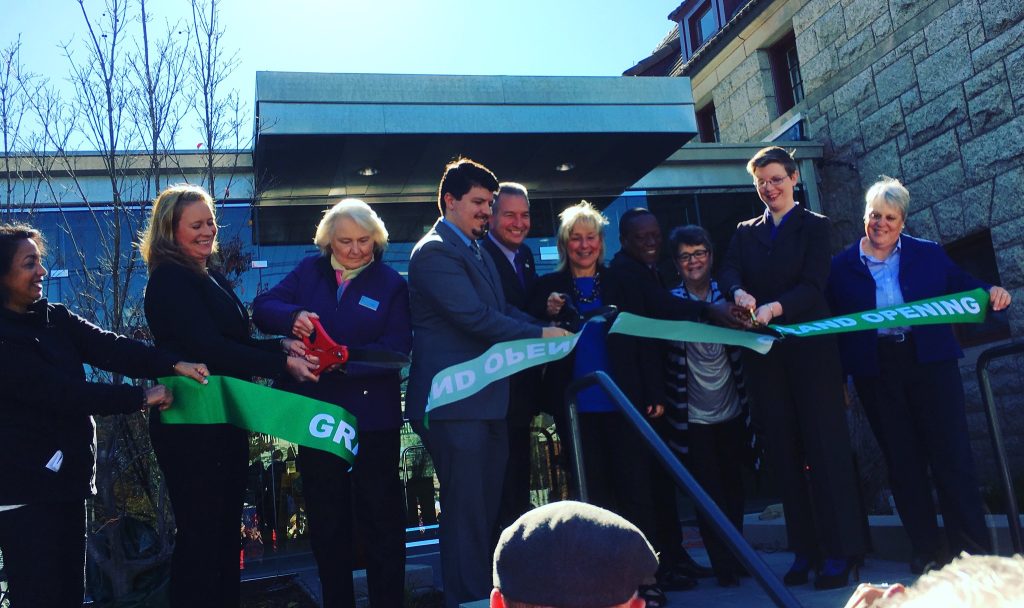 (2017 Hopkinton Ribbon Cutting)
What do you love about your local library?
What I love about my own Library, is that it's very well-run and busy. As Trustee Chair, I shepherded the construction of the new library through Town Meeting despite being vigorously opposed for two years by three different groups. I then was intimately involved with the construction for a year and a half; so intimately involved, that the Director and I chose the color of the mortar between the bricks! Whenever I walk into the building, I am so filled with pride that it feels like my head is going to explode. I also participated heavily in raising $3.6 million dollars for the construction of the new building and was part of the team that set up the Foundation. I served as a Trustee for 12 years; I am still active peripherally in various activities.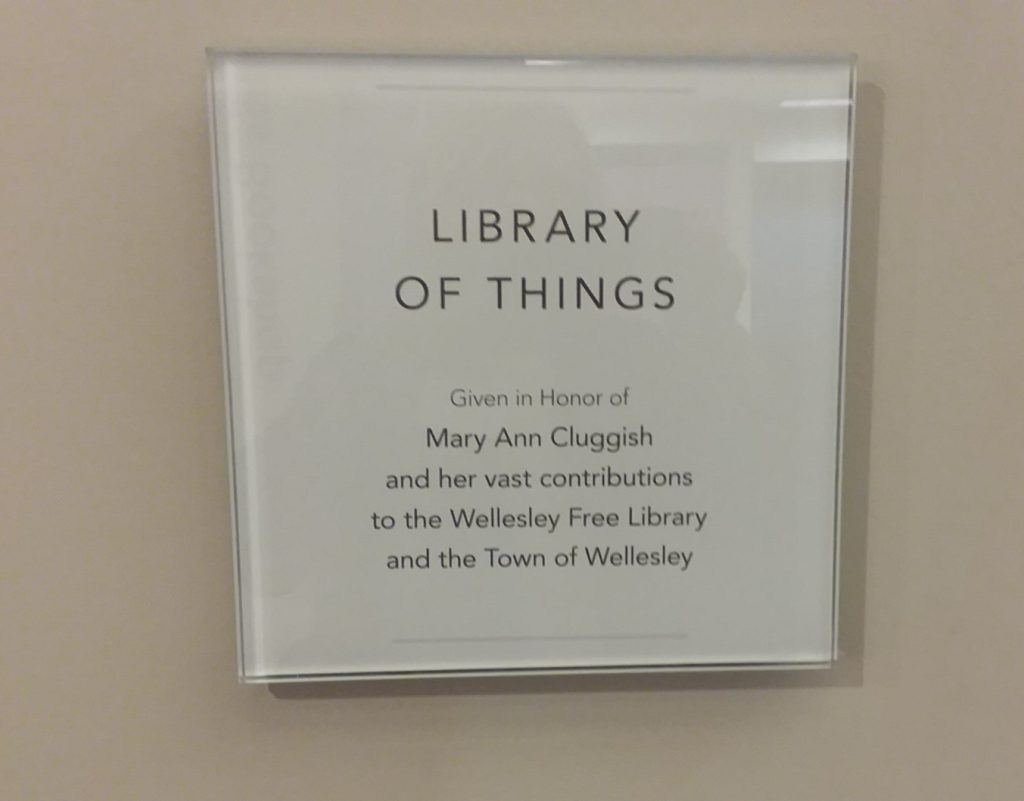 Plaque honoring Mary Ann Cluggish at Wellesley Free Library.
What do you like to do when you're not being a commissioner?
Who I am can be summed up in these categories: Travel, the Outdoors, Wildlife, Birding, Water, and Town Affairs. I got the travel bug early, saved my money, and traveled around Europe for a year when I was 22 years old. I've been on three African Safaris and to most of the countries in South America. I've also traveled the world with birding groups to search for and identify birds. I'm very proud of the fact that in my lifetime I've identified over 1000 species in the wild. On weekends in the winter, I can be found walking the beaches of Massachusetts looking for Snowy Owls.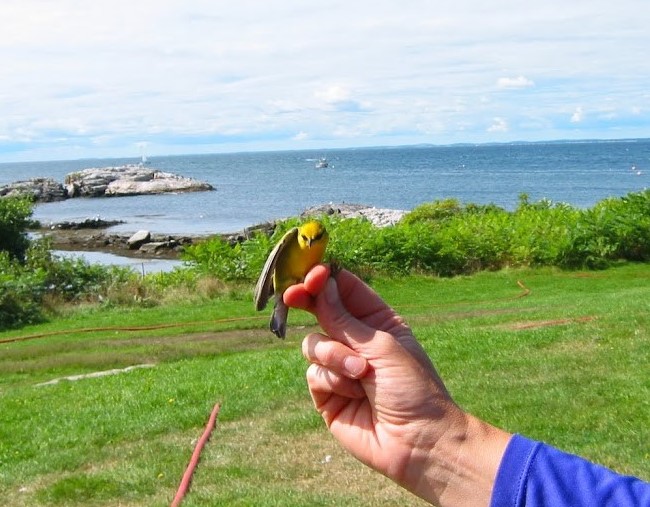 (Left: Commissioner Cluggish is an avid birder. Do you know what type of bird this is? Right: Commissioner Cluggish in Argentina with a penguin!)
On the water: I volunteered weekly on the Boston Harbor Islands every summer for 13 years, leading tours and answering questions. I've done several whale and orca research trips with Earthwatch and similar organizations. I've also been kayaking the rivers of Massachusetts for a long time.
Insofar as Town Affairs go, I was part of a group of 5 women who founded the Town's Recycling program way back in 1971. It was the first in the state and one of the first in the nation. Both the EPA and Mass Audubon surprised us with awards. I also was part of a group of 13 women who started an Environmental Aide program in the public schools. We took children on nature walks, and taught them winter tracking, simple geology, tree identification, etc.
I've been an elected Town Meeting Member for 40 years, served on three elected boards, on the Finance Committee, the Permanent Building Committee, and on several appointed Ad Hoc study committees. I served as chair of an Open Space Management Study Committee, convinced the Town Meeting to approve the merging of 7 different authorities and set up a Natural Resources Commission. As the first Chair, I negotiated the purchase of 42 acres of open space, and persuaded Town Meeting to approve funding the purchase.
Professionally, I was a Vice President of Sales and Marketing for a small company, and then a Trainer/Consultant to High Technology Companies. Both of these positions enabled me to travel both nationally and internationally.
What books have inspired you? *or* What book changed your life?
As a young reader I was inspired by books about early aviators, with Amelia Earhart leading the bunch of course.
What are you reading right now?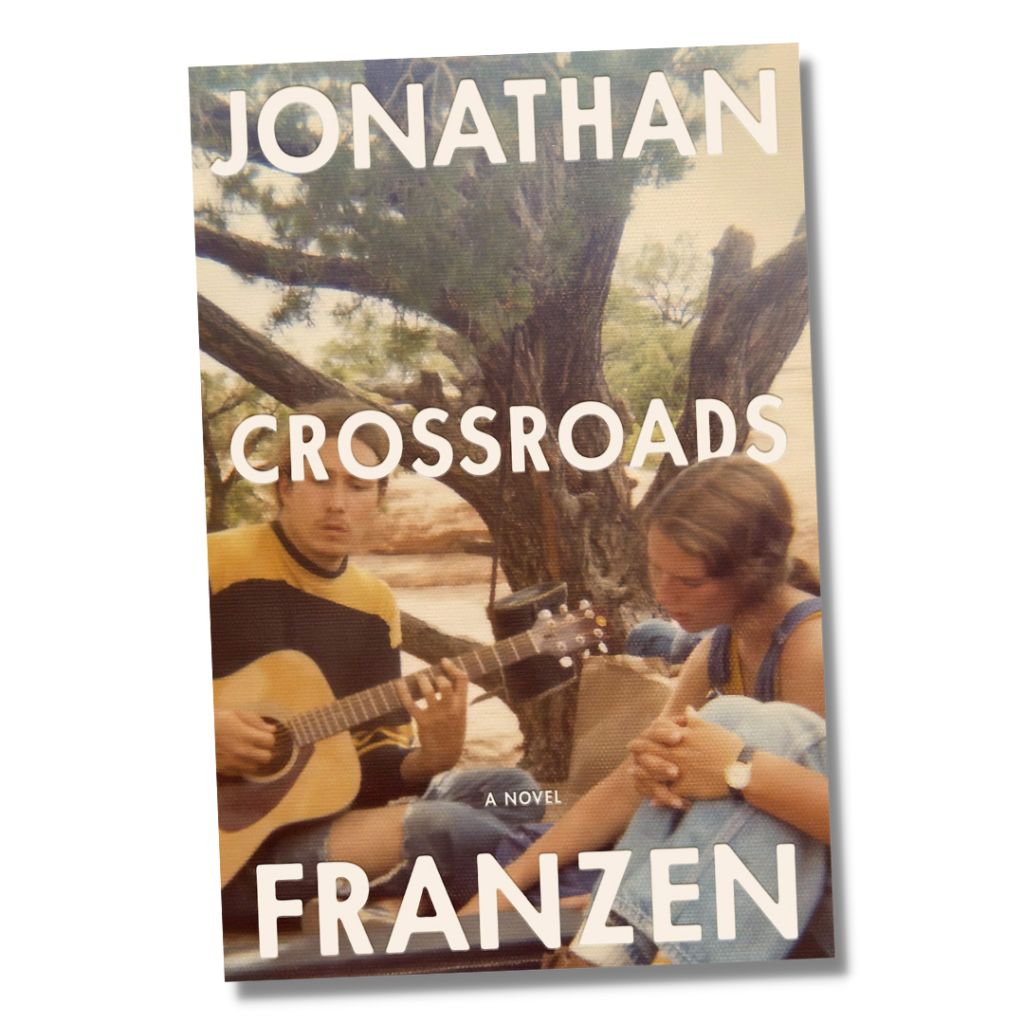 Crossroads by Johnathan Franzen.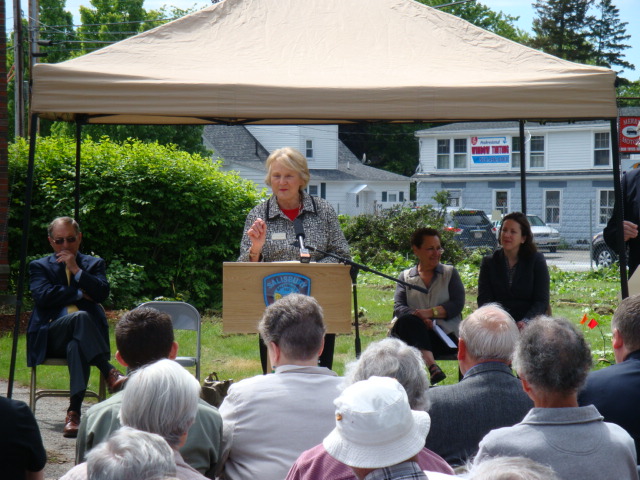 (Commissioner Cluggish gives a rousing speech about the continued importance of libraries and congratulates the town's hard work at Salisbury Public Library in June 2014).