By Lauren Stara, Library Building Specialist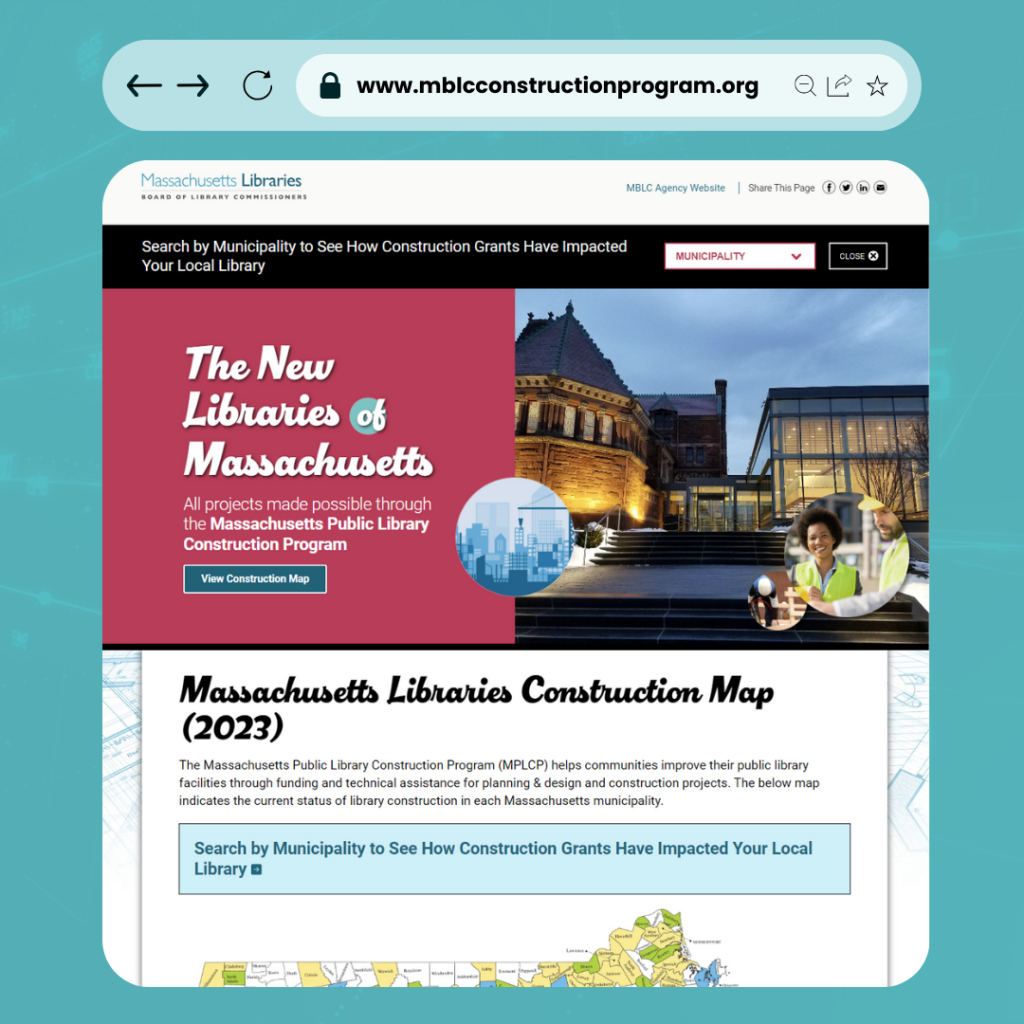 (Visit our new website by clicking the image above or link below.)
Are you curious about the impact of the MBLC's Massachusetts Public Library Construction Program (MPLCP) on your community? We are delighted to announce that we have a new website showing the entire history of our grant program, now live at https://mblcconstructionprogram.org/.
Here you will find all the grants we have awarded, searchable by municipality, with the grant year, the grant amount, the type of project, and the architect. In many cases, we have more data, like the dedication date, contractor, OPM, and total construction cost. Note that if your city or town does not appear in the drop-down list, it means that you have never received an MPLCP construction grant.
You can also scroll down to see a map of the entire state, color coded to show the status of past and current construction grants. We've had this map in printed form for many years, and we've finally gone digital! You can download a printable PDF of the map if you like the paper format.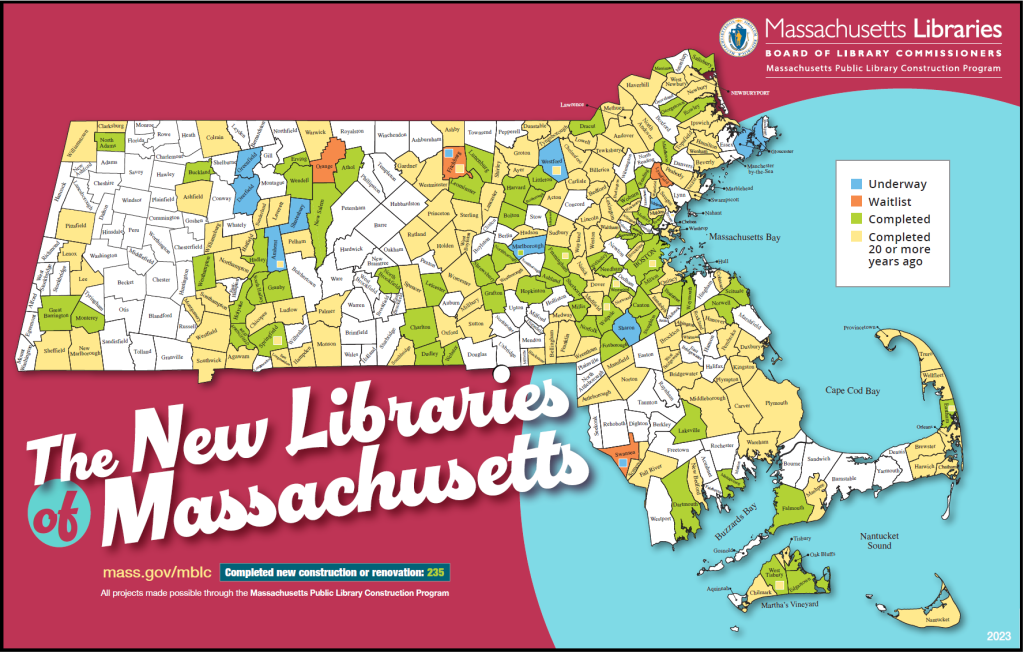 (Click the image to download the PDF printable map.)
The great thing about this site is that we can update it periodically to reflect the progress of current projects and add new projects as we go through the 2023-2024 grant round.
Sincere thanks go to Celeste Bruno and June Thammasnong, our amazing Communications Team, as well as Andrea Bono-Bunker, Library Building Specialist and Rosemary Waltos, former Library Building Consultant. The site is the culmination of years of struggling with how to make our wealth of data available to the public – we've been working toward this since I started with the agency, over 10 years ago.
For more information about the MPLCP, visit the construction section of the MBLC website. If you have any questions, feel free to contact me at lauren.stara@mass.gov or Andrea at andrea.bunker@mass.gov.