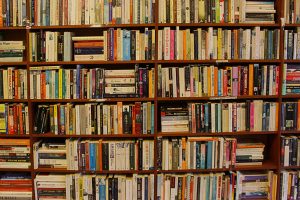 By Shelley Quezada, Consultant to the Unserved at the MBLC
Two weeks ago Lisa Castoldi of Souza-Baranowski Correctional Center (SBCC), the maximum security facility in Shirley, reached out to request help in securing book donations for inmates there. Inmates have been in lockdown since March with no access to the institution's library and no books in their cells. Coordinating with Nancy Hughes, librarian at MCI Cedar Junction in Walpole, we were able to pick up donated books from nineteen libraries across the state. Last Friday Lisa and I delivered approximately 400+ books to SBCC. They filled a whole pallet and spilled over onto another one!
Librarians were very generous but some locations such as West Tisbury and Williamstown were too far away for an easy pick up.  Because of this, those libraries were encouraged to reach out to their local jail. Several have already connected such as the Plymouth Public Library with the Plymouth County jail and the Williamstown Library with the Berkshire County House of Correction. Most jails which are part of the county system do not have a librarian on staff and their libraries are often a room with a shelf of books.  However, donations are usually welcomed.
Moving forward, I am reaching out to the Department of Mental Health (DMH) to help individual libraries make a connection with a local homeless or family shelter in their community. Donations would be greatly appreciated there as well.