By Carolyn Goldstein, Public History and Community Archives Program Manager at UMass Boston
The Plymouth Mass. Memories Road Show will be held at the Plymouth Public Library on Saturday, November 9, 2019 from 10am – 3pm The event is free and open to the public.
Anyone with a connection to the town is invited to bring photographs—original prints, digital copies on a thumb drive, or cell phone images—that are important to them. A team of UMass Boston staff and local volunteers will be on hand to scan or copy the materials as well as record the "stories behind the photos." These photographs and stories will become part of a state-wide digital collection at openarchives.umb.edu, also available at digitalcommonwealth.org.
On the eve of the 400th anniversary of the landing of the Pilgrims, Plymouth Public Library director Jennifer Harris is heading up the local planning team that includes Pilgrim Hall Museum, Plymouth Antiquarian Society, Town of Plymouth Archivist, Destination Plymouth, and Plymouth 400. "Our goal," explains Harris, "is to attract at least 400 contributors and we hope that everyone will participate—whether they recently moved to town or have lived here for decades—so that the snapshot we capture of 'America's Hometown' reflects an accurate composition of our community."
The Mass. Memories Road Show is a state-wide, event-based participatory archiving program that documents people, places, and events in Massachusetts through family photographs and stories. Archivists and public historians in University Archives and Special Collections in the Joseph P. Healey Library at UMass Boston collaborate with local planning teams and volunteers to organize free public events where individuals bring photographs to be copied and included in a digital archive. Contributors are invited to describe the photographs in their own words. In addition, they may choose to share "the story behind the photos" on video, have their own "keepsake photo" taken, receive advice on caring for their family photos, and learn from one another about the history of their community.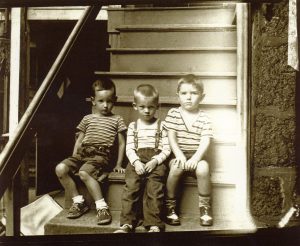 Since its launch in 2004, the Mass. Memories Road Show has visited over four dozen communities in the Commonwealth, including several Boston neighborhoods. In the process, the UMass Boston team has digitized more than 11,000 photographs and stories from across the state, creating a unique archival record of everyday life in the Massachusetts.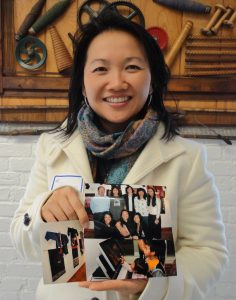 To browse the Mass. Memories Road Show digital collection, go to openarchives.umb.edu.
To learn more about the Mass. Memories Road Show and how to bring the program to your community, visit blogs.umb.edu/massmemories or contact Carolyn Goldstein, Public History and Community Archives Program Manager at carolyn.goldstein@umb.edu or (617) 287-5929.
The Plymouth Mass. Memories Road Show is sponsored by the Plymouth Public Library Corporation and State Aid to Public Libraries. No registration is required. The library has plenty of parking and is fully accessible; please let the library know if you need special accommodations to attend. For further information, contact Jennifer Harris at 508-830-4250 ext. 215.