By Celeste Bruno, MBLC Communications Director
Does it seem like there's a lot of job openings?
You're not imagining it. According to a recent CBS news report, the labor force remains 2.2 million people short of its pre-pandemic size and many people aren't returning to work because of long COVID, symptoms that affect people even after they've recovered from the disease.
Education is one of the hardest hit industries. In fact, it's one of the industries with the highest number of workers quitting.
At the Massachusetts Board of Library Commissioners (MBLC), we wondered if libraries are like other industries experiencing labor shortages during the pandemic. So, we asked. At the end of January, we did a quick poll. Currently 60 of the 167 respondents are experiencing staffing shortages.
Are you currently experiencing staffing shortages due to COVID-19, or have you in the past?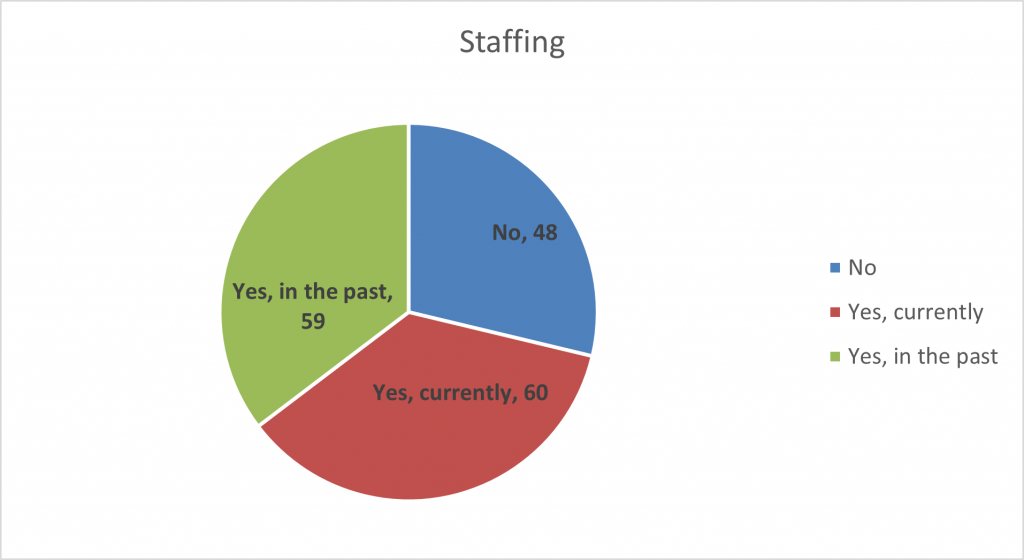 Paul Kissman, Library Information Systems Specialist at the MBLC, dug deeper and looked at the number of job postings on the MBLC's job board. He pulled data for public, school, academic, and special libraries as well as automated networks into a tableau visualization, which reflects the pandemic rollercoaster. Public libraries had the most openings, followed by academics, special, and schools. Openings in public libraries, hit a high in July 2021 and were a whopping 227% higher than July 2020. While openings have settled a bit since then the number of openings in January 2022 was still 37% higher than in January 2021.

With so many openings and so many people starting new positions (think of all you had to learn when you started your current job!), it may be safe to say that Massachusetts libraries will be feeling the effects of COVID even after cases decline and restrictions are lifted.