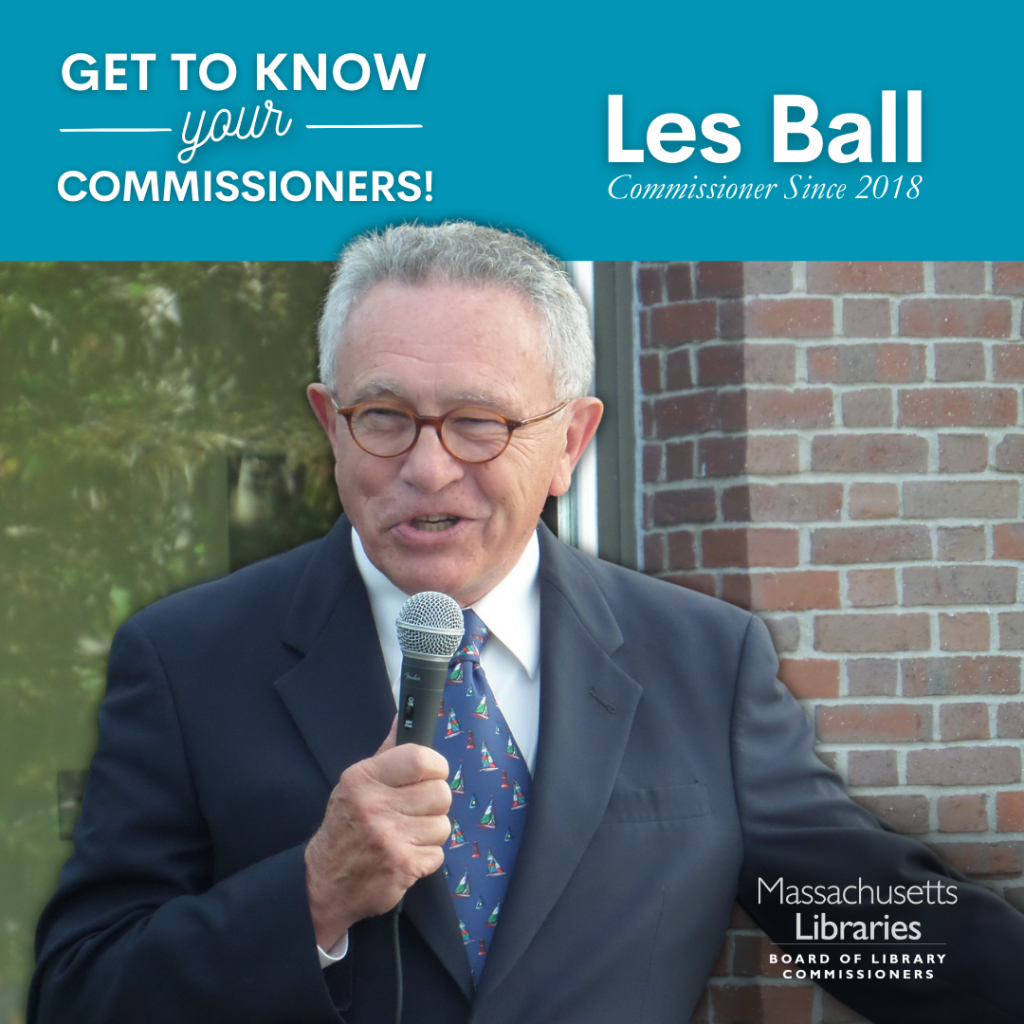 Did You Know? 🌠 The MBLC is the oldest state library agency in the country! 📚 Since the MBLC was established in 1890, library commissioners appointed by the governor have been tasked with the responsibility to develop, coordinate and improve library services throughout the Commonwealth. This week we are spotlighting *Commissioner Les Ball* who was appointed in 2018 and ending his term this year.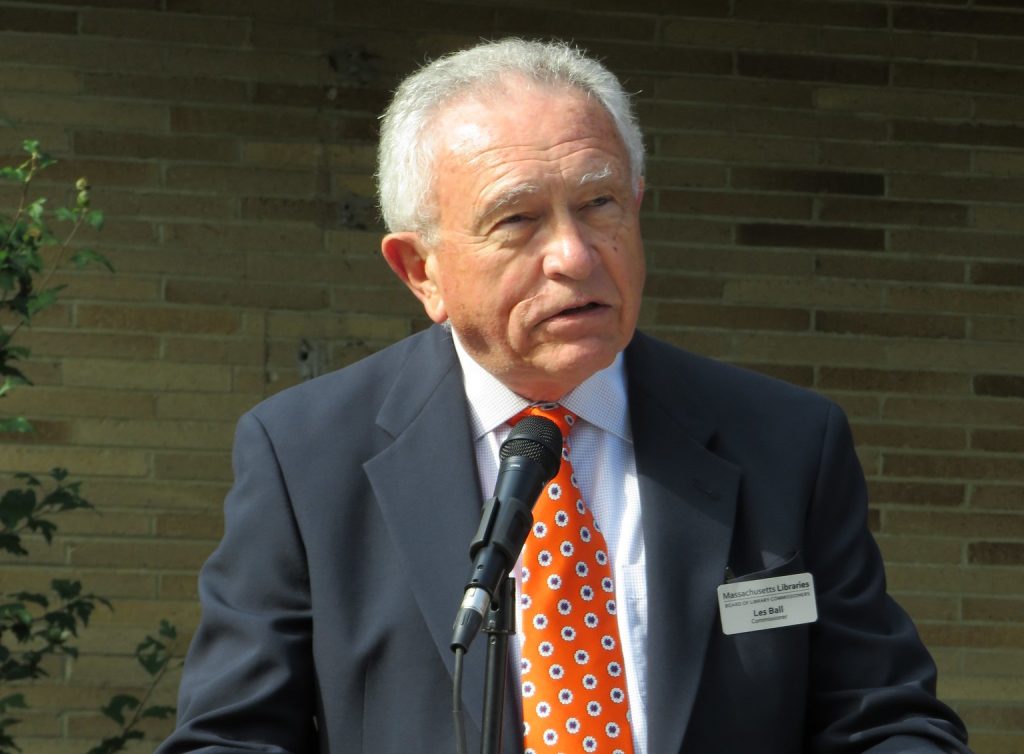 What is your favorite thing about being a commissioner?
The most fun that a Commissioner has is breaking ground for a new or expanded library. The next is cutting the ribbon for a new library. At these events you see the positive impacts of our construction program on a community. Everyone at these events are happy and excited for their communities and what the library will do for them. I get to meet wonderful people all of whom give back to their communities in a variety of ways. It is also important for us to recognize that we are the lobbying group that is most responsible for keeping state funds for libraries growing. When I see these budgets increase, I am pleased with the success that we have had.
What do you love about your local library?
My local library, The Scituate Town Library, was rebuilt about 5 years ago with a grant from the MBLC. I was President of the Scituate Library Foundation that raised nearly $2M for the building. I have a great deal of pride that shows when I walk into the building. Beyond being a building, the library employees are some of the nicest people that you would ever want to meet. Their presence gives you a feeling of belonging that is extended to everyone. It is the only building in town that welcomes every citizen whether they are a three-year old for a story time, a teenager who needs help with a school project, or an elderly person who just wants to sit by the fire and read today's newspaper. It's home.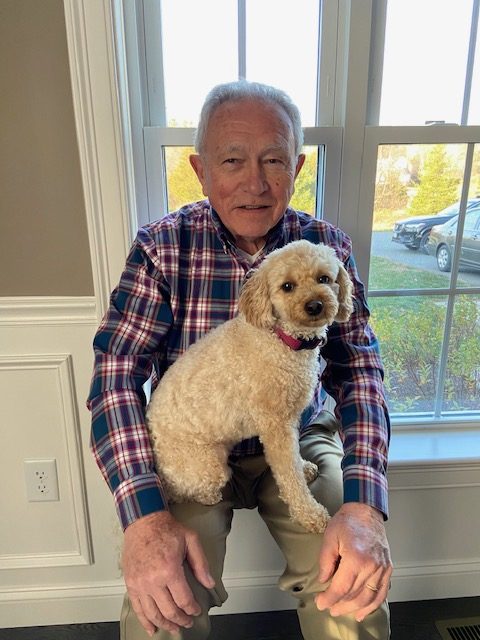 What do you like to do when you're not being a commissioner?
(Commissioner Ball is pictured here with his dog, Lucille (Lucy) Ball!)
I am a golfer and live on a golf course. Needless to say, I play lots of golf. I also attend a lot of golfing events where I work with my son who manages the media for these events. Also, I love to travel with trips planned for Florida, California and Europe in the near future. I spend quite a bit of time playing guitar. After about 15 years of playing, I am not good but enjoy playing for myself. I try to learn a new song each week, mostly Beatles, America, Eagles, and other popular groups. Spending time with my wife and family is a high priority.
What books have inspired you? *or* What book changed your life?
Certainly, the Bible is the most inspirational book ever written. Books that enhance my faith are high on the list. While working, I read most of the books about leadership that came out. I am inspired by reading biographies about former presidents and other historic figures.
What are you reading right now?
I am reading Kristin Hannah's "The Great Alone" about a family that moves to Alaska and trials that they go through. I am a member of a couple book club that has been in existence for over 45 years with nearly the same members. We read about 10 books per year. We have just finished reading "The Violin Conspiracy" by Brendan Slocumb. I am looking forward to our discussion about the book that will occur in a few days. However, one of the best parts of the group is that we each nominate a new book and explain why we should read it. I get a lot of reading ideas from that discussion.