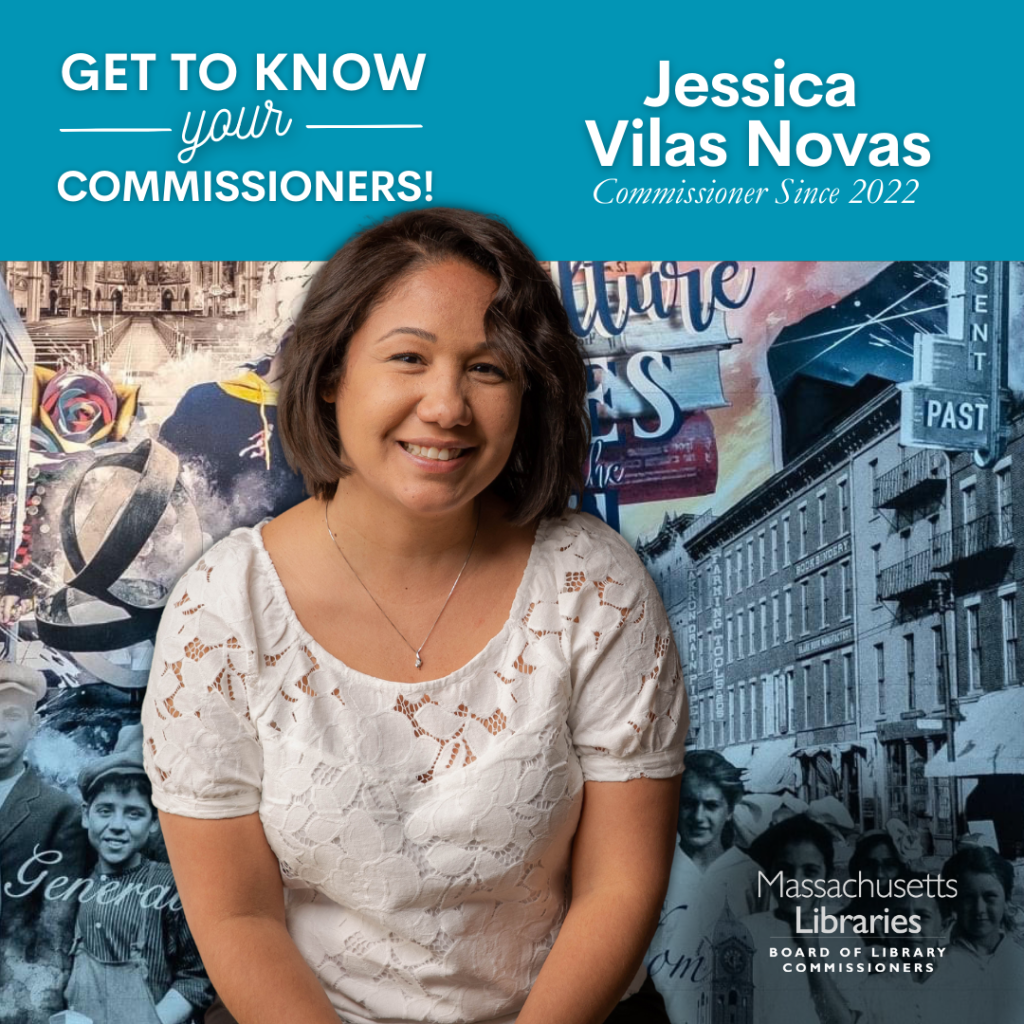 What is your favorite thing about being a commissioner?
In my short time as Commissioner, I have enjoyed visiting libraries and getting inspired by the creativity and thoughtfulness at play across Massachusetts. I always leave the libraries with the desire to return with my children. I also enjoy being a voice at the table where I can speak up for equity and equality, and being part of important conversations that affect library services for so many.
What do you love about your local library?
Although my family and I recently made our home in Haverhill, my longtime local library in Lawrence is where I enjoyed story times in the children's room as a child, and where my son got his first library card. It's also where I had the honor of leading as Director and being a part of growth and change so I love the special connection I have to it. Arts and culture play a large role in the Lawrence community and the library joined in by partnering with a local art organization on a 40-foot mural featuring Lawrence's past to present with images of mill children to a young girl from the City today. Driving by that mural makes me smile as it helped to serve as a welcome back to many families who had not been engaging who could identify with the familiar images and know that the library was there to serve them.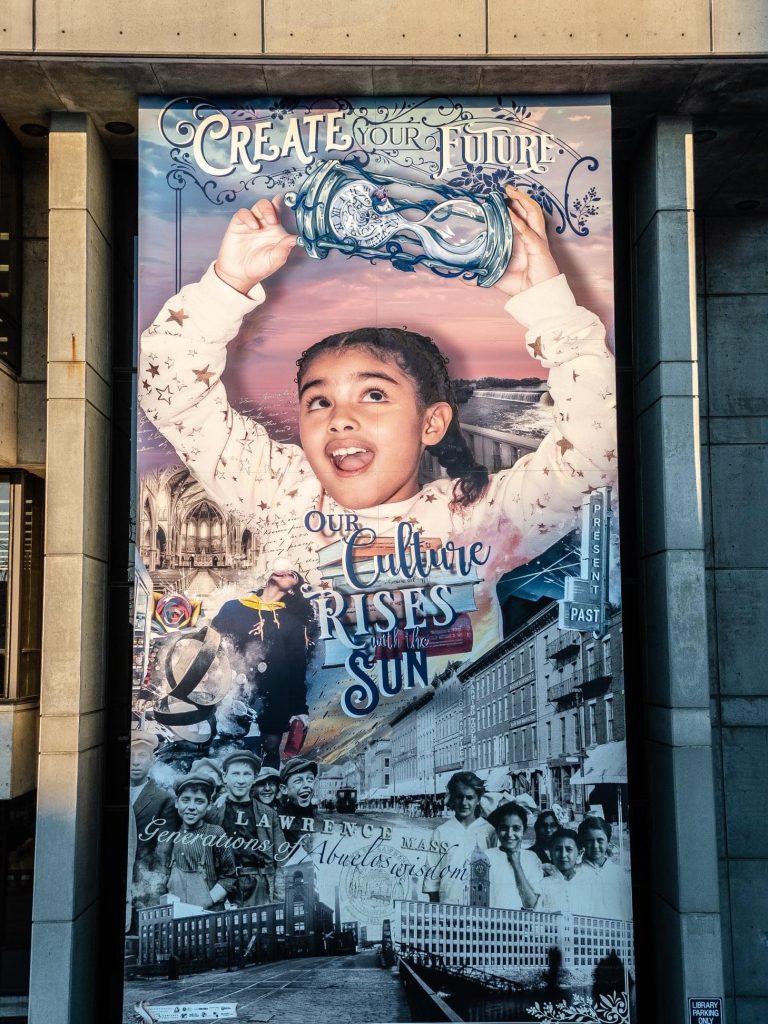 What do you like to do when you're not being a commissioner?
I enjoy traveling and dining with my family and experiencing shows from theater, concerts, and art exhibits which means we are catching up from the slowdown in 2020! The arts are important in my life and have led me to leading community writing clubs and exposing my son and daughter to different art forms. Little Ava loves to paint, and Jordan is learning to play the drums. Professionally, I've been enjoying growing my consultancy this past year where I am focused on providing thought leadership to executive directors and managers, as well as mentorship to their teams. I have the honor of co-producing the Bread and Roses labor festival for a second year in Lawrence through my consulting and look forward to supporting more individuals and organizations. I also lead worship at church and serve as a deacon.
What books have inspired you? *or* What book changed your life?
There are so many to choose from and they change according to the aspect of my life. I will say that one book that changed how I viewed leadership and organizational change is Jim Collin's Good to Great. I read it while getting my Masters in Education and it has since served as the basis for how I approach my work, becoming the framework I used as a library director and now while coaching individuals. I was also greatly inspired by John Maxwell's Put Your Dream to the Test which I read when I ventured off to live in LA after college and which motivated me to never stop working towards my goals. Aside from leadership books, I enjoy memoirs as I am deeply interested in who people really are and these vulnerable pieces of work allow us a better glimpse. I also think learning more about what makes someone tick versus only knowing the public version of them allows us to see the whole person, making us more authentic in our leadership and work and being better communicators.
What are you reading right now?
I'm currently reading and studying two cases from Harvard Business School to prepare for a day of learning this week, as part of an executive leadership network I am a part of called LEADS.