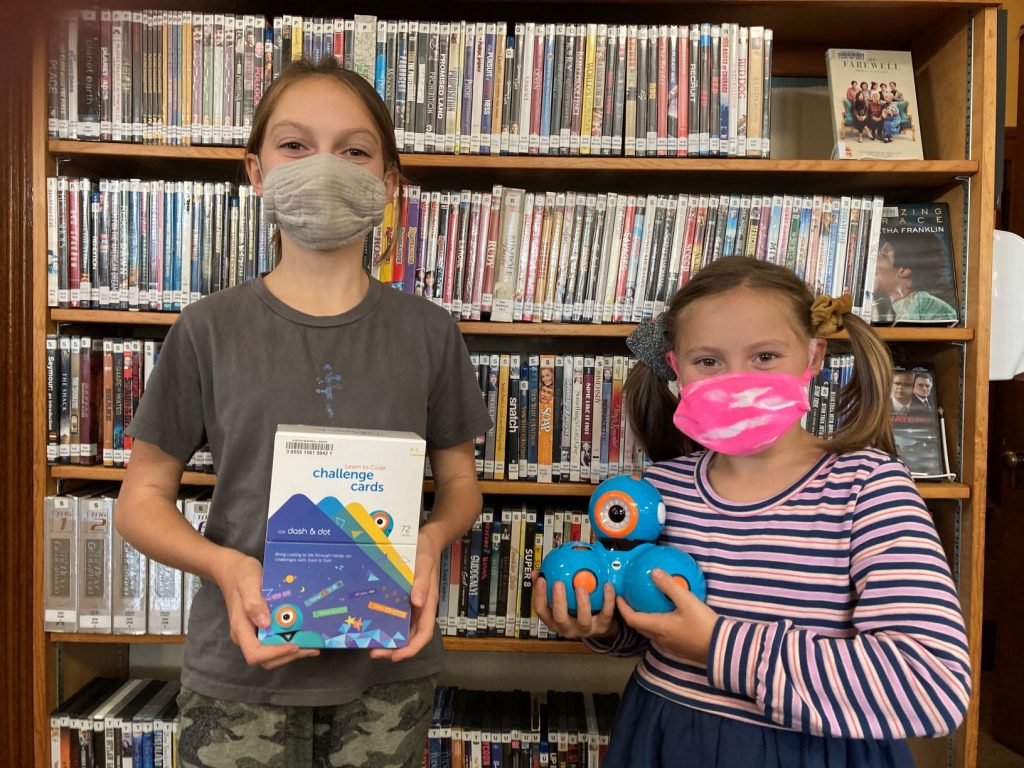 The MBLC's Summer Learning grants began in 2019 as a way for public libraries to offer more out of school learning opportunities during one of their busiest times of year. The thirteen grant recipients for 2020 had some amazing plans for this summer that were derailed by the pandemic. After taking some time to figure out a plan B, these libraries used their grant to adapt to the new needs of their communities in a variety of thoughtful ways.
Libraries are a key provider for out of school learning. With so much of life is taking place virtually, there was a real desire for activities that were offline and hands-on. Randall Library in Stow reallocated grant funds to offer circulating educational backpacks. The backpack themes included music, math, reading readiness, and storytelling/sequencing. Caregivers mentioned how helpful the backpacks were in engaging young children in learning and the benefit of being able to provide something educational that does not require a lot of effort or creativity on their part. Supporting families' efforts in providing educational experiences for early learners has become even more critical as the pandemic has continued.
With in-person gathering out of consideration, libraries had to rethink the hands-on programming they had originally intended to have. Porter Memorial Library in Blandford switched their planned robotics program into a circulating robotics collection. This allowed participants to have a week to learn coding with a robot. Feedback indicated the longer time frame with the robots results in a greater depth of understanding as well as strong intergenerational learning. It also provided the opportunity for participants who may not have been able to make a specific program time the ability to use the robots. This kind of flexible thinking allowed the community to continue to experience the benefits of the library from the comfort of their own home.
Many grant recipients moved their programming online. Library virtual programs provided important connections for members of their community. A library user at the Jones Library in Amherst shared "In the height of quarantine, your program gave my son something to look forward to. Time learning was something he has always been interested in and interacting with kids his age on the other end was a game changer for him. Your first meeting was the first time in weeks that I saw him smiling. This time is particularly hard on teens and tweens." The value of social connections has become increasingly apparent during the pandemic. Libraries have continued to provide opportunities for connection, with particularly effort made to reach at-risk populations, such as teens.
With some creativity and a lot of commitment, this year's grant recipients were able to provide a variety of learning opportunities that worked for their individual community. While summer looked a lot different this year, libraries helped provide a much-needed bright spot for those that needed it.