The official business of the Massachusetts Board of Library Commissioners is conducted by nine residents of the Commonwealth who have been appointed to serve as Commissioners by the governor.
If you wish to invite a Commissioner to your event, please contact Rachel Masse, (617) 725-1860 x218. 
Roland A. Ochsenbein, Chair
Mary Ann Cluggish, Vice Chair
Mary Kronholm, Secretary

Deborah V.H. Abraham of Needham was appointed to the Board by Governor Charles D. Baker in 2018. Ms. Abraham worked in libraries for over 30 years before retiring in 2016. Most recently, she was Director of Everett Public Libraries where she was successful in renovating and expanding the Shute Memorial Library, which celebrated its reopening in 2015.
She has held many library leadership roles including at the Massachusetts Library Association (MLA) where she served as Treasurer and is currently on the Investment Committee where she led efforts to develop a financial plan for MLA. She has served as Secretary, Vice President, and President at the North of Boston Library Exchange (NOBLE), one of nine library networks. She was an American Library Association (ALA) Library Fellow and worked in Calcutta, India helping the Indian Institute of Management's B.C. Roy Library prepare for automation. She is currently an active member of the Friends of Everett Libraries as well as MLA and ALA.
Ms. Abraham graduated with an M.B.A from Babson College in Wellesley, MA. She received her MS-LIS from Simmons College, School of Library and Information Science and has an AB in Philosophy and Religion from Colby College in Waterville, Maine.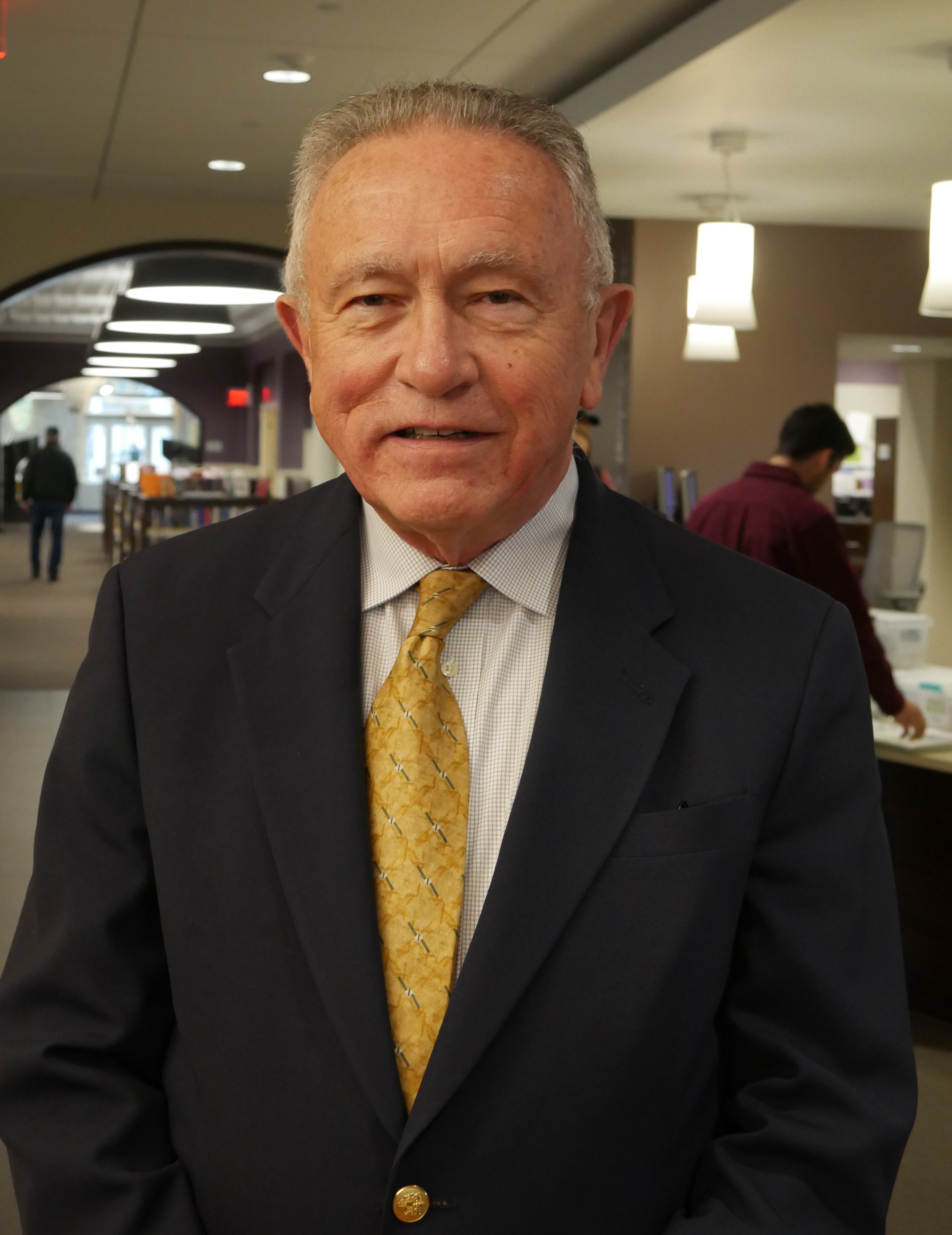 Leslie D. Ball of Scituate was appointed to the Board by Governor Charles D. Baker in 2018. Mr. Ball worked for 10 years as a member, president, and chairman of the Scituate Library Foundation capital campaign. With his help, the Foundation was able to raise close to $2 million to support the town's library building project. The project was funded in part by a $4,985,480 Massachusetts Public Library Construction Program (MPLCP) grant from MBLC.
Mr. Ball has spent the past 40 years working in academia, working at colleges and universities around the country including Arizona State University, Babson College, Tufts University, and most recently at the Hult International Business School in Cambridge, MA. He also has extensive experience working in business consulting, with clients that included British Airways, AT&T, Electrolux, Gillette, Nationwide Insurance, Nortel, Tokio Marine Management, and the Hartford.
Mr. Ball holds a Ph.D. in Management from the Isenberg School at the University of Massachusetts, Amherst, as well as an MBA in Quantitative Financial Management from Boston College, and a BS in Management Information Systems from Northeastern University.

Mary Ann Cluggish of Wellesley was reappointed to a five-year term on the Board by Governor Deval Patrick early in 2014. She was first appointed in 2011.
Commissioner Cluggish served as a trustee of the Wellesley Free Library for 12 years and is currently a member of the library's Friends group. She was instrumental in garnering community support for the library building project which resulted in a new $14 million main library. Cluggish administered the construction grant application to the MBLC, in which the community received a $3.2 million grant as part of the Massachusetts Public Library Construction Program. She also actively participated in the building project's capital campaign, raising over $3 million.
As Chairman of the Wellesley Natural Resources Commission, Cluggish negotiated the acquisition of 32 acres of open space. She also served on the Town of Wellesley Advisory Committee, the Wellesley Recreation Commission, the Permanent Building Committee, and has been a Town Meeting Member for over 30 years. Professionally, Ms. Cluggish worked nationally and internationally as a sales and marketing consultant to high technology companies. She has a BA from Indiana University and postgraduate work at Boston College in the Women and Government Program.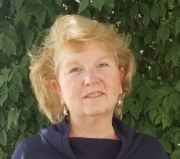 Stacy DeBole was appointed to the Board by Governor Charlie Baker in 2019.  Photo and biographical information available soon.

Mary Kronholm of Blandford was appointed to the Board by Governor Patrick in 2011, and reappointed by Governor Charlie Baker in 2016.
Kronholm brings a wealth of library experience to her role as a commissioner. In her capacity as president of the Massachusetts Library Trustee Association, she has addressed the Legislature Ways and Means Committees as well as gatherings of library advocates from North Adams to Boston on a variety of library issues. She was also selected by the MBLC to serve as a member of the State Advisory Council for Libraries, which reviews grant applications and makes recommendations to the Board for federal grants to academic, school, special, and public libraries.
Commissioner Kronholm is also an active advocate for libraries. She was a founding member of what is now known as the Western Massachusetts Library Advocates and was an Executive Board Member of the Western Massachusetts Regional Library System. She is currently a library trustee at Porter Memorial Library in Blandford and continues writing as a professional journalist.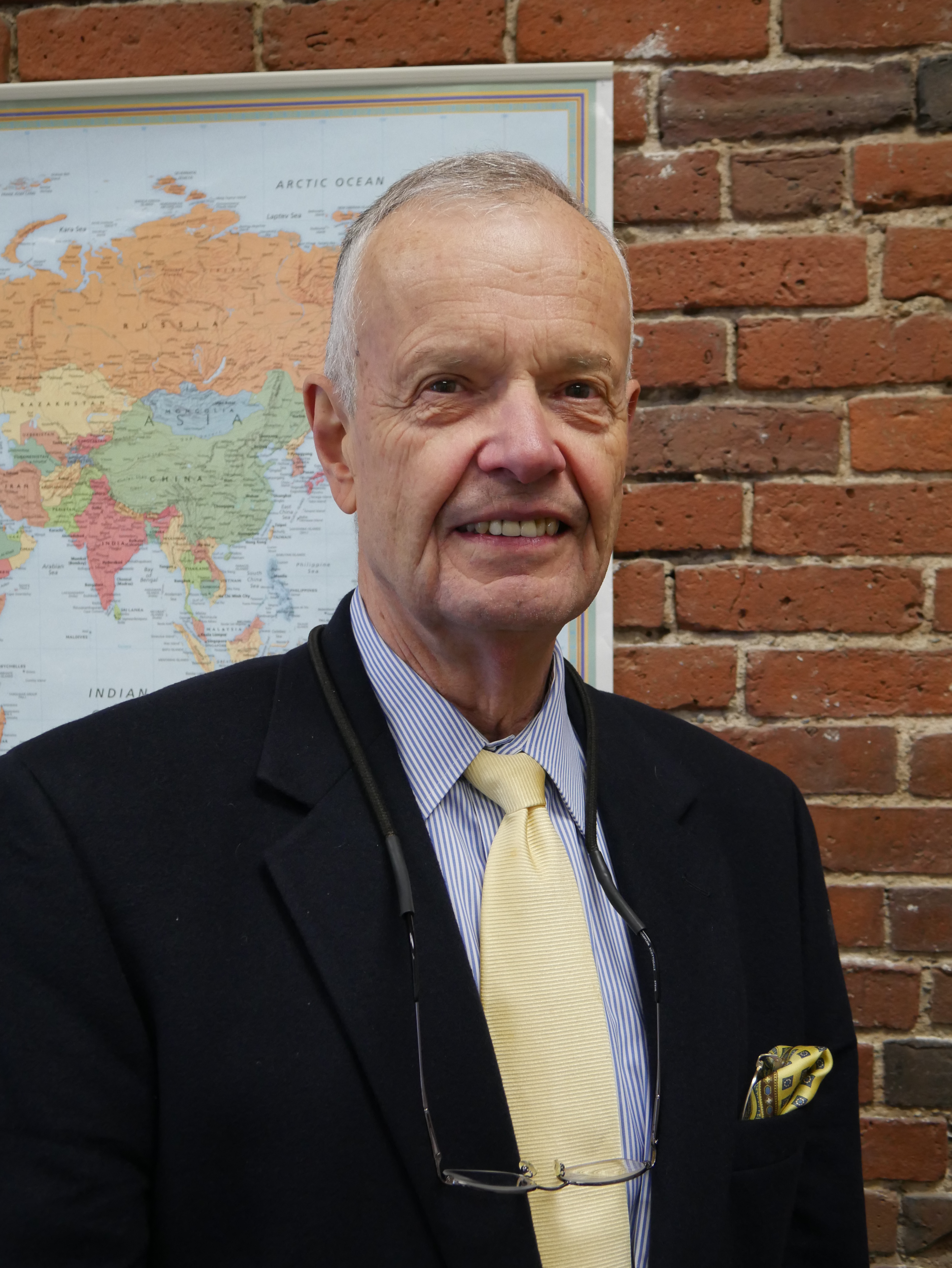 Philip Madell of Topsfield was appointed to the Board by Governor Charles D. Baker in 2019. Mr. Madell is a lawyer in private practice, and legal counsel to the National Counter Intelligence Corps Association. Formerly, he served in state government in Kansas and as a consultant to the California Assembly; taught at several colleges, and held senior management positions in the private sector.
Mr. Madell's experience with libraries comes from his time as a trustee at the Topeka and Shawnee County Public Libraries in Kansas, the Westmont Public Library in Illinois, and at the Topsfield Town Library in Massachusetts. He also worked as a page at the University of Illinois library.
He holds a Bachelor of Arts degree from the University of Connecticut, a master's degree from DePaul University, a law degree from the Massachusetts School of Law, and attended the University of Michigan graduate school of business.
Roland Ochsenbein of Bolton was appointed to the Board by Governor Deval Patrick in 2014.
He has been an advocate for libraries on the local, state, and national levels for many years. As a library trustee, chair of the building planning committee, and co-chair of the construction committee, he played key leadership roles in the successful $7 million expansion and renovation of the Bolton Public Library. Ochsenbein has served the MBLC as a member of the State Advisory Committee on Libraries, as a construction grant reviewer, and as a member of the search committee for the new MBLC Director.
Professionally, he has worked as an executive and consultant in the educational, professional, and reference publishing fields for more than 30 years. He has been involved in the development and launch of several notable projects that are in widespread use in public, school, and academic libraries around the country, among them the first electronic reference product to be awarded the American Library Association's prestigious Dartmouth Medal (Pop Culture Universe, 2009).
Ochsenbein is a graduate of Bucknell University.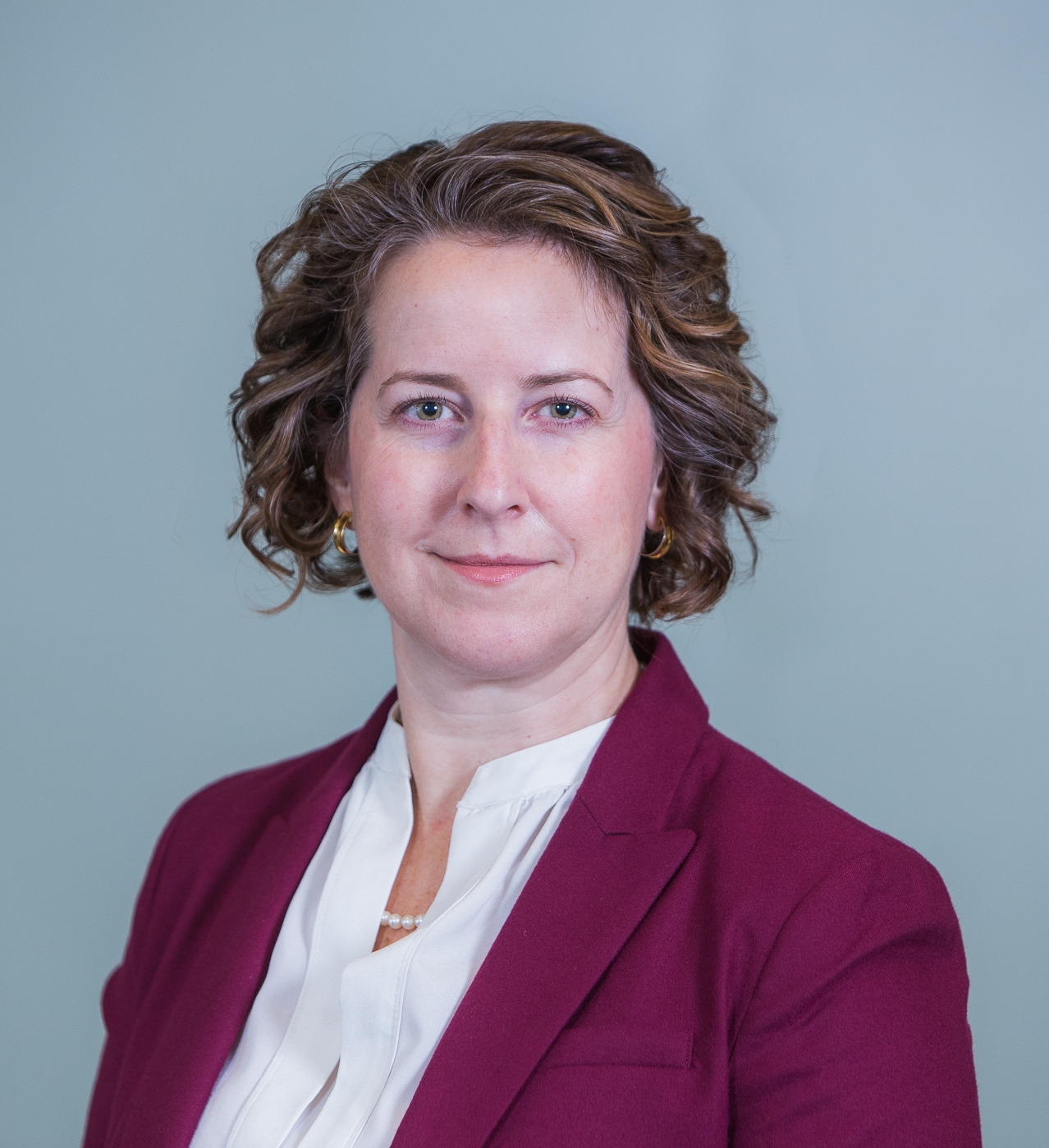 Gina Perille of Boston was appointed to the Board by Governor Baker in 2018.
She is the chief operating officer of the Edward M. Kennedy Institute for the United States Senate, a nonprofit civic education organization in Boston dedicated to engaging people of all ages in learning about government, democracy, and civic participation.
Perille previously worked at Harvard where she was part of the University's public affairs and communications division and served as the director of communications for the Harvard Library system. She also served as the chief of communications and strategy for the Boston Public Library where she wrote the award-winning strategic plan, the BPL Compass.
Perille also led a global corporate foundation where she oversaw philanthropic, corporate culture, and corporate citizenship initiatives; and worked at a management consulting firm that advised government agencies, cultural organizations, academic institutions, and foundations.
A former correspondent for The Boston Globe, Perille holds an MBA from Boston University and a BFA from the University of Illinois. She is a graduate of the LeadBoston social justice leadership program, volunteers with the Boston Pride Committee, and serves on the Corporate Executive Council for WGBH.

N. Janeen Resnick of South Hadley was appointed to the Board by Governor Deval Patrick in May 2012 and reappointed by Governor Charlie Baker in 2017.
Resnick's career in libraries spans 40 years and includes extensive work in the areas of automation of library services and resource sharing. She served on the Executive Board of C/W MARS and was instrumental in automating library services in the central and western areas of the state. She served two terms on the NELINET Board of Directors, and helped to develop MassCat, a regionally funded library catalog of holdings for small libraries (especially school and special libraries). As Assistant Regional Administrator for WMRLS, Resnick's responsibilities included Interlibrary Loan, Resource Sharing, Readers' Advisory Service, and Collection Development.
Resnick holds a B.A. from Dickinson College, a Master of Library Science from Drexel Institute of Technology, and continues to be an active member of numerous library and community organizations. The Massachusetts Library Association (MLA) honored Commissioner Resnick for her service to libraries; she was inducted to MLA Hall of Fame in 1998.
As a Commissioner, she is a former Vice Chair of the MBLC and has served on numerous committes including State Aid Review. She is currently serving on the Small Libraries in Networks Review Committee and the Resource Sharing Committee.