The official business of the Massachusetts Board of Library Commissioners is conducted by nine residents of the Commonwealth who have been appointed to serve as Commissioners by the governor.
If you wish to contact a Commissioner or invite a Commissioner to your event, please contact Rachel Masse, (617) 725-1860 x218. 
Mary Ann Cluggish, Chair
Debby Conrad, Vice Chair
Deborah Abraham, Secretary

Deborah V.H. Abraham of Needham was appointed to the Board by Governor Charles D. Baker in 2018. Ms. Abraham worked in libraries for over 30 years before retiring in 2016. Most recently, she was Director of Everett Public Libraries where she was successful in renovating and expanding the Shute Memorial Library, which celebrated its reopening in 2015.
She has held many library leadership roles including at the Massachusetts Library Association (MLA) where she served as Treasurer and is currently on the Investment Committee where she led efforts to develop a financial plan for MLA. She has served as Secretary, Vice President, and President at the North of Boston Library Exchange (NOBLE), one of nine library networks. She was an American Library Association (ALA) Library Fellow and worked in Calcutta, India helping the Indian Institute of Management's B.C. Roy Library prepare for automation. She is currently an active member of the Friends of Everett Libraries as well as MLA and ALA.
Ms. Abraham graduated with an M.B.A from Babson College in Wellesley, MA. She received her MS-LIS from Simmons College, School of Library and Information Science and has an AB in Philosophy and Religion from Colby College in Waterville, Maine.
Committees: Executive, Budget, Construction, Public Relations, State Aid to Public Libraries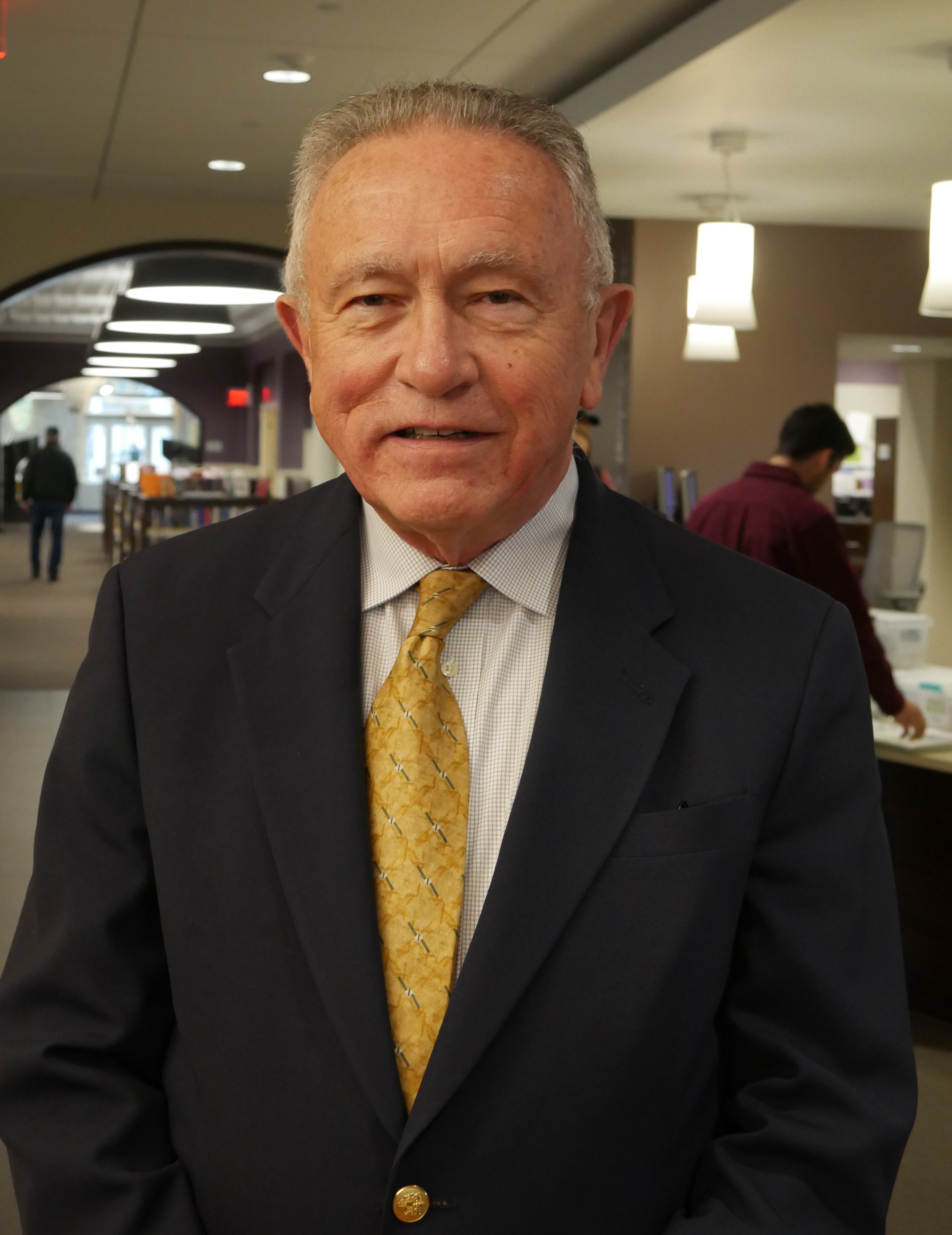 Leslie D. Ball of Scituate was appointed to the Board by Governor Charles D. Baker in 2018. Mr. Ball worked for 10 years as a member, president, and chairman of the Scituate Library Foundation capital campaign. With his help, the Foundation was able to raise close to $2 million to support the town's library building project. The project was funded in part by a $4,985,480 Massachusetts Public Library Construction Program (MPLCP) grant from MBLC.
Mr. Ball has spent the past 40 years working in academia, working at colleges and universities around the country including Arizona State University, Babson College, Tufts University, and most recently at the Hult International Business School in Cambridge, MA. He also has extensive experience working in business consulting, with clients that included British Airways, AT&T, Electrolux, Gillette, Nationwide Insurance, Nortel, Tokio Marine Management, and the Hartford.
Mr. Ball holds a Ph.D. in Management from the Isenberg School at the University of Massachusetts, Amherst, as well as an MBA in Quantitative Financial Management from Boston College, and a BS in Management Information Systems from Northeastern University.
Committees: Construction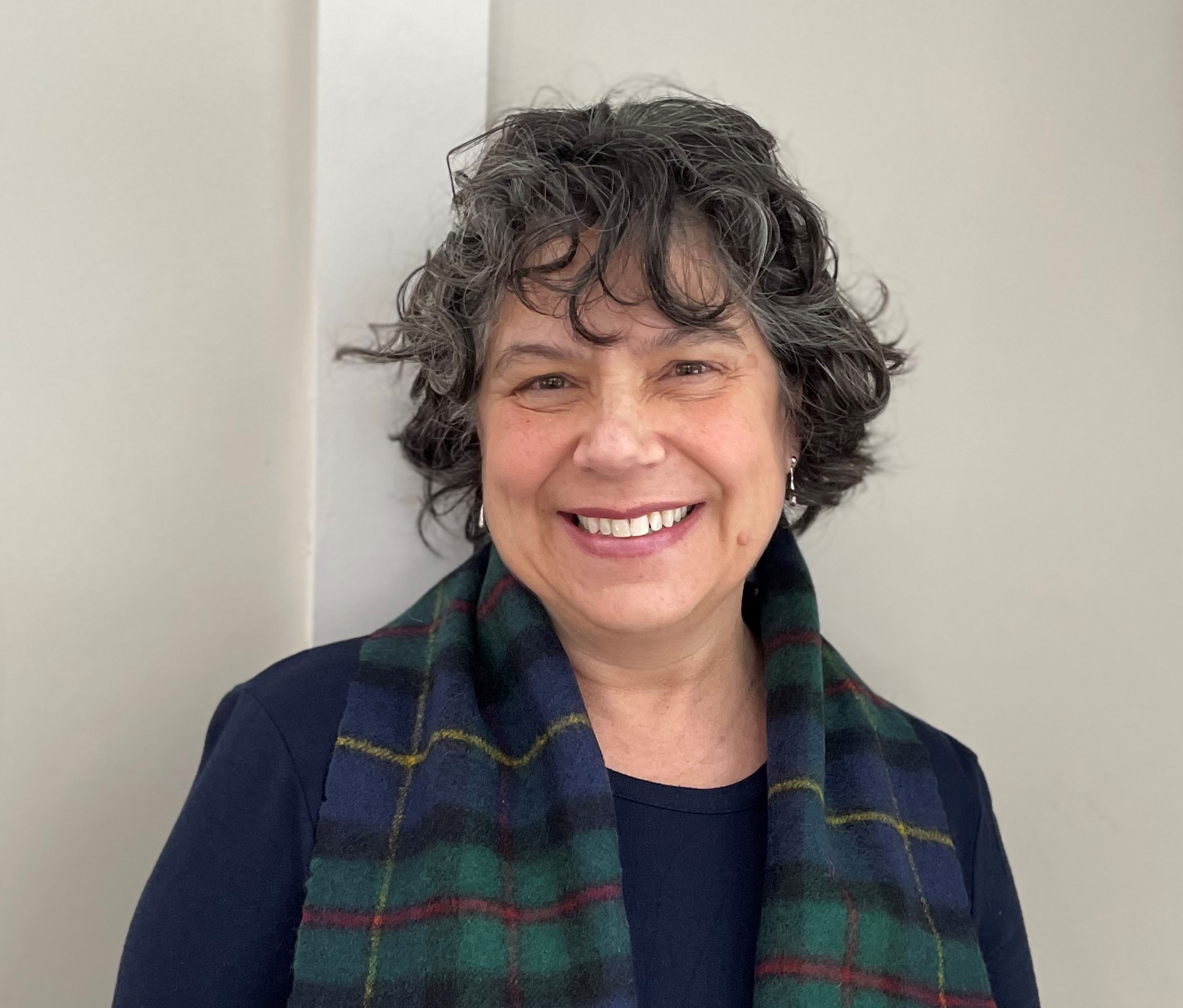 Vicky Biancolo was appointed to the Board by Governor Charles D. Baker in 2020.
Biancolo is the Director of Library Services at Worcester Academy. Library leadership roles she has held include executive board member of the Western Massachusetts Regional Library System, executive board member of the Massachusetts School Library Association, and member of the transition team and founding executive board of the Massachusetts Library System. She has served as a judge for the Massachusetts Book Award and as a tester for Kent State University's online Tool for Real-Time Assessment for Information Literacy Skills.
Before launching her library career, Biancolo's work in service includes Assistant Director for State Legislation for the Brady Campaign in Washington, D.C., homeless caseworker for the American Red Cross, and Peace Corps volunteer in Niger, West Africa. She is currently an active member of AASL, ALA, MLA, NELA, and YALSA.
Biancolo received her MLIS from Simmons College, School of Library and Information Science, and graduated Phi Beta Kappa with a BA in Government from Skidmore College in Saratoga Springs, NY.
Committees: Public Relations
Liaison: State Advisory Council on Libraries (SACL)

Mary Ann Cluggish of Wellesley was reappointed to a five-year term on the Board by Governor Deval Patrick early in 2014, then again by Governor Charles D. Baker in 2019. She was first appointed in 2011.
Commissioner Cluggish served as a trustee of the Wellesley Free Library for 12 years and is currently a member of the library's Friends group. She was instrumental in garnering community support for the library building project which resulted in a new $14 million main library. Cluggish administered the construction grant application to the MBLC, in which the community received a $3.2 million grant as part of the Massachusetts Public Library Construction Program. She also actively participated in the building project's capital campaign, raising over $3 million.
As Chairman of the Wellesley Natural Resources Commission, Cluggish negotiated the acquisition of 32 acres of open space. She also served on the Town of Wellesley Advisory Committee, the Wellesley Recreation Commission, the Permanent Building Committee, and has been a Town Meeting Member for over 30 years. Professionally, Ms. Cluggish worked nationally and internationally as a sales and marketing consultant to high technology companies. She has a BA from Indiana University and postgraduate work at Boston College in the Women and Government Program.
Committees: Executive, Budget, Construction, Public Relations, State Aid to Public Libraries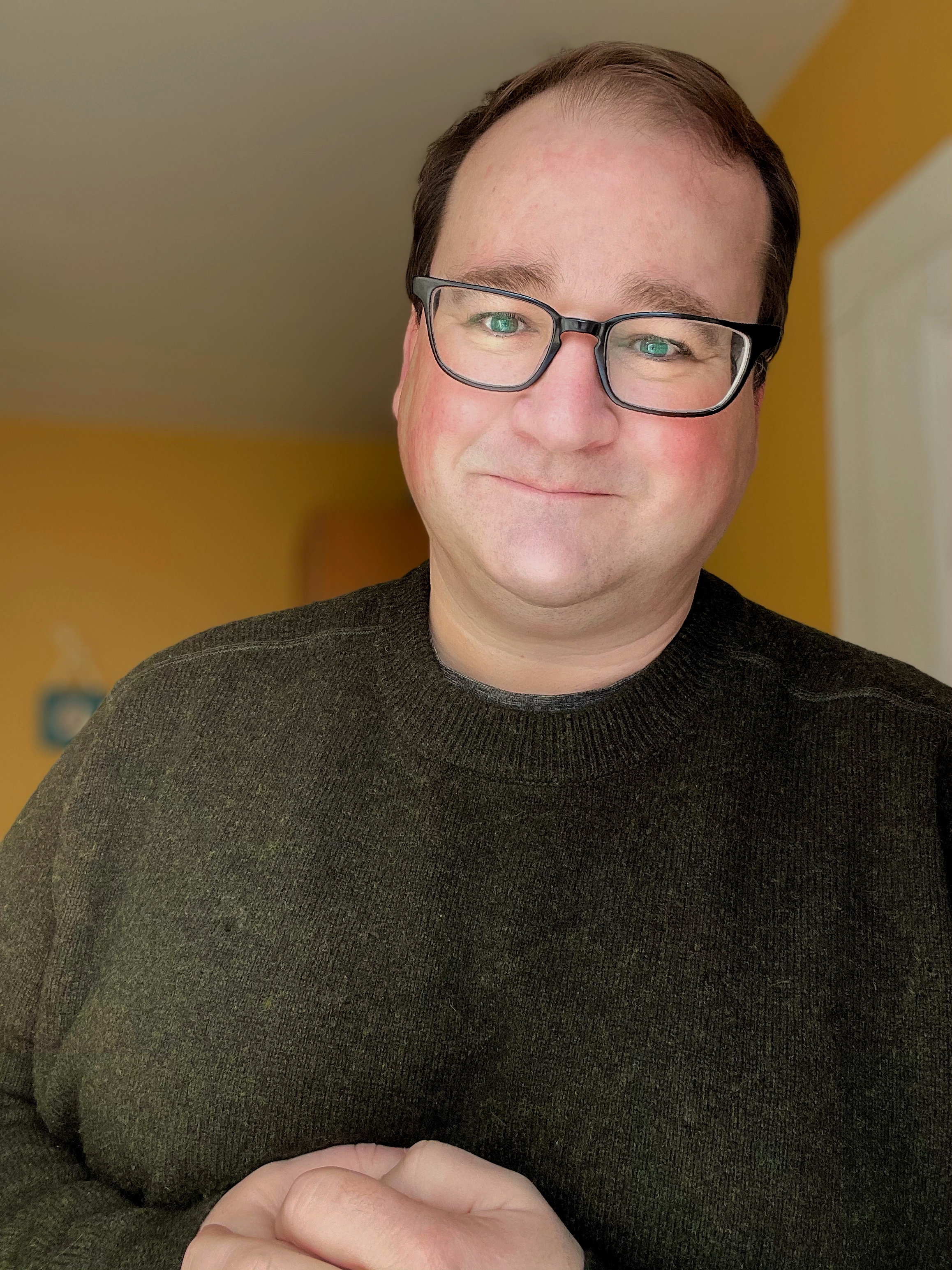 George T. Comeau, Esq. was first appointed to the MBLC by Governor Mitt Romney in 2004 and reappointed by Governor Deval Patrick in 2007 and again in 2013. He served as Board Chair during FY 2009 and FY 2010. Commissioner Comeau returned to the MBLC in 2021 with an appointment by Governor Charlie Baker.
Commissioner Comeau is the Marketing and Brand Activation Manager of the Downtown Boston Business Improvement District. He also maintains a private law practice in Canton. He is currently a trustee of the Canton Public Library, Vice Chairman of the Canton Community Preservation Committee, and a member of the Canton Historical Commission, as well as a Vice President and Curator of the Canton Historical Society. Commissioner Comeau is a Fellow of the Massachusetts Historical Society, and serves on the statewide advisory board of the Community Preservation Act. An avid preservationist, Commissioner Comeau is working towards developing the Paul Revere Heritage Site in Canton, which will be a major destination for understanding the industrial life of Paul Revere.
Commissioner Comeau has both a BS and a MPA from Suffolk University, as well as his JD from Suffolk University Law School. He is also a featured columnist for the Canton Citizen and focuses on Canton's local history.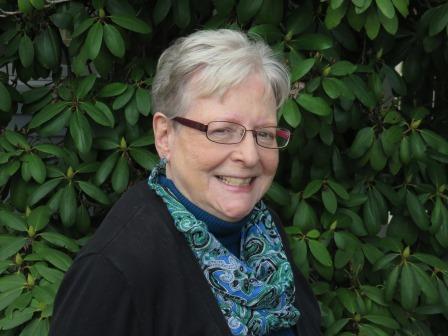 Debby Conrad of Marshfield was appointed to the Board by Governor Charles D. Baker in 2020. Her career in libraries spans 40 years and includes extensive work in the areas of automation of library services and resource sharing.
She served as the Executive Director of the SAILS Library Network for 29 years. Prior to that she was the Assistant Administrator for the Eastern Massachusetts Regional Library System and was the first Systems Consultant for the Lincoln Trail Libraries System which served public, K-12, and academic libraries in Illinois.
She served on a number of committees including Secretary of the Massachusetts Library Association (MLA), co-chair of the Massachusetts Statewide Delivery committee, co-chair of the MLA Long Range Planning Committee, Chair of the National Information Standards Organization Committee LL – Exchange of Circulation Systems Data, and served as the first Chairperson of the Illinois Automation Committee.
Retired in 2018, she is currently Membership Chair of the Friends of the Ventress Memorial Library and continues to be active in MLA.
Ms. Conrad received her M.S. in Library Science at the University of Illinois at Urbana – Champaign with an emphasis on Systems Planning and Implementation. She received her A.B. from Indiana University with a concentration in Russian Studies.
Committees: Executive, Budget, Resource Sharing, State Aid to Public Libraries
Liaison: Massachusetts Library System, State Advisory Council on Libraries (SACL)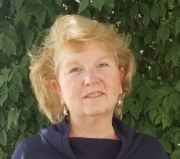 Stacy DeBole of Swampscott was appointed to the Board by Governor Baker in 2019.
Commissioner DeBole has spent most her of professional career working in various public, academic, and special libraries including the Suffolk University Library, the New England School of Law Library, and the Salem State University Library, before moving to the Everett Public Libraries, where she recently retired from her position as Library Director.
Mrs. DeBole began her career in public service with the City of Boston as a program specialist, then contract administrator, and later became the program manager of employment training programs under the Job Training Partnership Act administered by the Neighborhood Development and Employment Agency, the City of Boston's anti-poverty, job training and development agency. She later became the special projects manager for the Office of Consumer Affairs and Licensing, the agency responsible for all liquor and entertainment licensing in the City of Boston. Beginning in 1987, Mrs. DeBole took a ten year hiatus to start and raise her family. During that time she maintained her commitment to public libraries by volunteering at the Swampscott Public Library.     
Stacy is a graduate of Suffolk University and earned her Master's in Library and Information Science degree from Simmons College.
Committees: Resource Sharing
Liaison: Consumer Advisory Board: Braille and Talking Book Library, Mass Friends of Libraries, Mass Library Trustee Association

N. Janeen Resnick of South Hadley was appointed to the Board by Governor Deval Patrick in May 2012 and reappointed by Governor Charlie Baker in 2017.
Resnick's career in libraries spans 40 years and includes extensive work in the areas of automation of library services and resource sharing. She served on the Executive Board of C/W MARS and was instrumental in automating library services in the central and western areas of the state. She served two terms on the NELINET Board of Directors, and helped to develop MassCat, a regionally funded library catalog of holdings for small libraries (especially school and special libraries). As Assistant Regional Administrator for WMRLS, Resnick's responsibilities included Interlibrary Loan, Resource Sharing, Readers' Advisory Service, and Collection Development.
Resnick holds a B.A. from Dickinson College, a Master of Library Science from Drexel Institute of Technology, and continues to be an active member of numerous library and community organizations. The Massachusetts Library Association (MLA) honored Commissioner Resnick for her service to libraries; she was inducted to MLA Hall of Fame in 1998.
As a Commissioner, she is a former Vice Chair of the MBLC and has served on numerous committes including State Aid Review. She is currently serving on the Small Libraries in Networks Review Committee and the Resource Sharing Committee.
Committees: Resource Sharing
Liaison: Massachusetts Center for the Book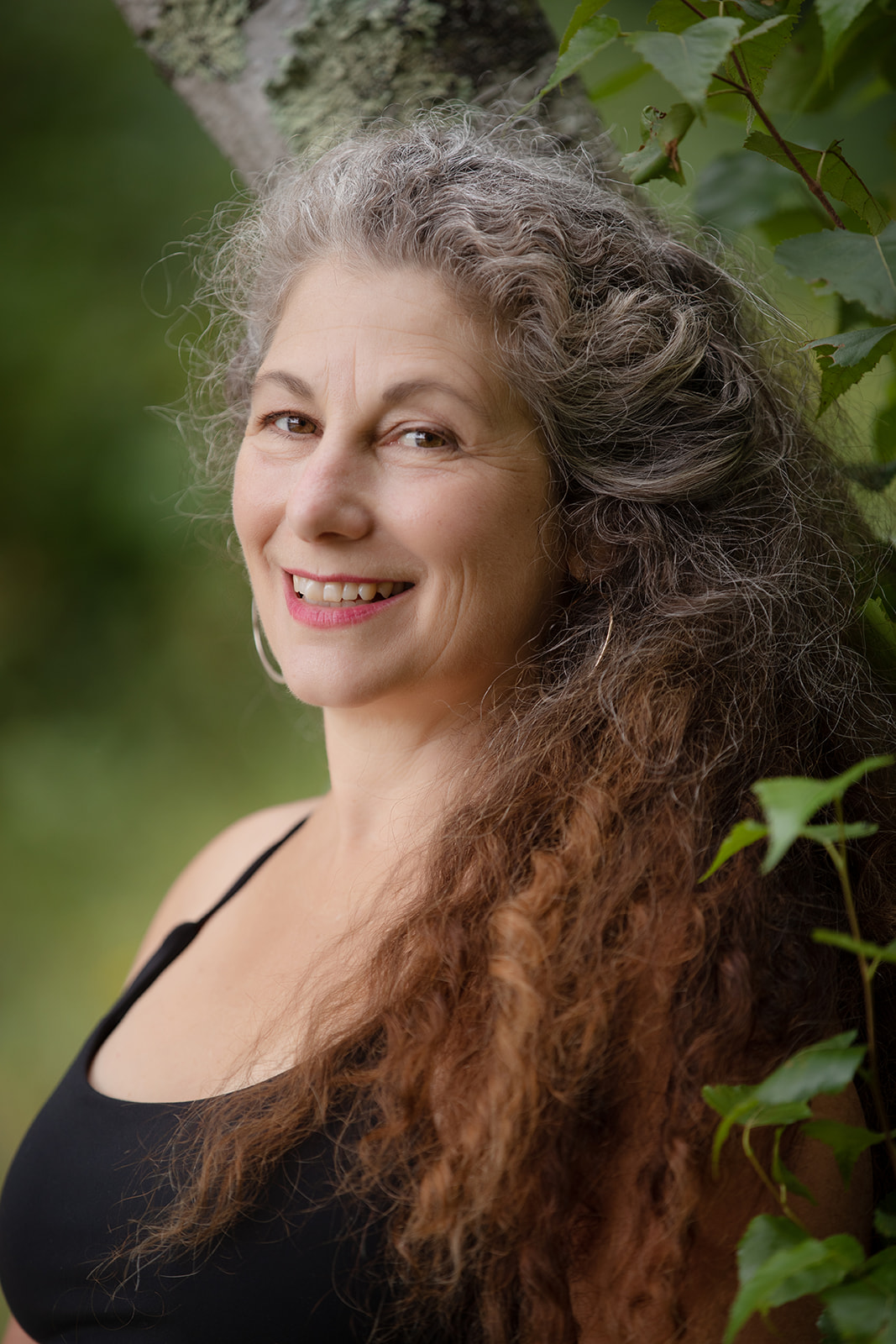 Karen Traub of Shutesbury was appointed to the Board by Governor Charles D. Baker in 2021.
Throughout her career, Commissioner Traub has worked to expand library accessibility, locally advocating to increase library staff, hours and budget and serving on the committee that made the Shutesbury library handicapped accessible.
Traub took a leadership role in planning for a new Shutesbury library urging the town to put aside a yearly $10,000-$25,000 toward the anticipated project. She sponsored a region wide "Revitalizing your Friends Group" roundtable and a community visioning party with a chocolate fountain and chaired the Library Facility Needs Assessment Committee which held listening and information sessions. She assisted in writing the MBLC construction grant applications which resulted in Shutesbury being awarded a planning and design grant in 2007 totaling $40,000 and provisional construction grant totaling more than $2 million in 2011. Traub also chaired the fundraising committee which brought in pledges of over $100,000 from all over the world.
Commissioner Traub served as a Library Trustee in Wendell from 1997-2000, and in Shutesbury from 2002-2012. She served on the MBLC's State Advisory Council of Libraries from 2014-2020. A graduate of the Newport MFA, Traub holds an M.Ed. from Cambridge College, and a B.A. from McGill University.
Committees: Public Relations
Liaison: Massachusetts Library System