Imagine going to a Boston Bruins game and getting to take a ride on the Zamboni or hi-five Zdeno Chara. At their game against the Anaheim Ducks on December 20, 2018, that's just what happened when the Boston Bruins celebrated the three grand prize winners of summer reading! The winners were all chosen through a random drawing after completing their local libraries summer reading programs. The winners this year were chosen from a pool of over 300,000 children and teens that participated in the annual summer program.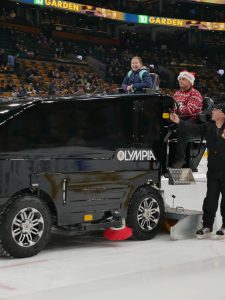 The prize recipient from Topsfield got to ride the Zamboni before the first period began. She got to be down on the ice riding the world famous ice truck while taking in the sights and sounds of the TD Garden. She made a point to wave to all of the Bruins fans up in the stands. After the ride, she also had the opportunity to try on the Bruins 2011 Stanley Cup championship ring.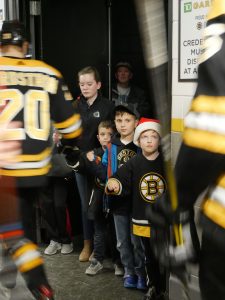 After the first period, the two other prize recipients from Westwood and Erving went down to the tunnel between the ice and the Bruins locker room and lined up to get fist bumps from the players. Stars including summer reading champions Brad Marchand, Charlie McAvoy, and Ryan Donato walked by and high fived the two boys who were ecstatic to meet their heroes up close.
To top the night off, the 3 summer reading prize winners got to enjoy watching the Bruins defeat the Ducks 3-1. The Bruins have been awarding prizes to readers since 2009, and summer reading participants from across the Commonwealth look forward to their chance to win at the end of every summer!
In addition to the in game experiences, participants from around the state are also rewarded with team-signed Bruins jerseys and Bruins pucks signed by Bruins defenseman Charlie McAvoy. In all, 27 children and teens from the following libraries received prizes. You can find out more about the prizes and the summer reading program here.